Ford Expects to Lose $4 Billion on EVs in 2023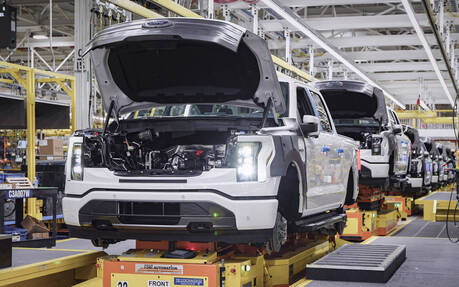 Ford gathered investors and market analysts at the New York Stock Exchange on Thursday morning to discuss its latest and upcoming financial results, which will now be reported based on its three new global business units rather than by geographic regions.
We're talking about Ford Blue (gas and hybrid vehicles), Ford Model e (electric vehicles) and Ford Pro (commercial products and services).
The Blue Oval is forecasting a full-year loss of about $3 billion USD ($4.1 billion CAD at today's exchange rate) for Ford Model e. This would represent an increase of nearly 50 percent from the $2.1 billion USD ($2.9 billion CAD) that were lost on EVs in 2022.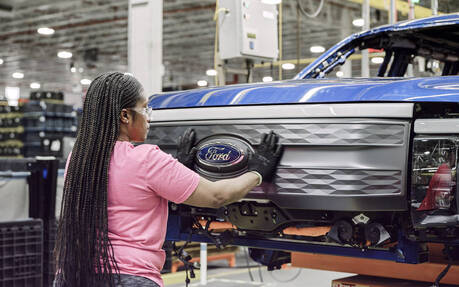 The losses are attributable to the major investments Ford plans to make in order to significantly ramp up production of the Mustang Mach-E, F-150 Lightning and E-Transit in 2023 (with a goal of 600,000 units overall). Let's not forget the development of new products, new batteries and a giant factory in Tennessee that is scheduled to open in 2026, at which point Ford anticipates to build 2 million EVs annually.
By comparison, Ford Blue and Ford Pro are projected to earn $7 billion and $6 billion USD, respectively (approx. $9.5 billion and $4.2 billion CAD), this year. These two business units are instrumental in helping the automaker fund its electrification efforts.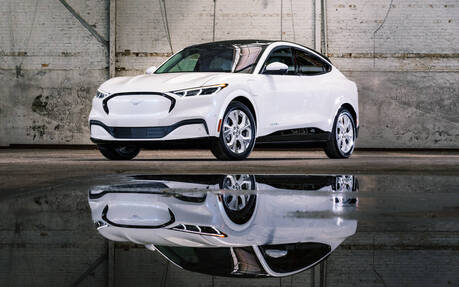 "It's not only about changing how we report financial results; we're transforming how we think, make decisions and run the company, and allocate capital for highest returns," said Ford CFO John Lawler.
Elsewhere in the auto industry, General Motors is still losing money on EVs, as well. It's the same thing, of course, with startups like Rivian and Lucid. Production volumes are simply not large enough at the moment to benefit from economies of scale and make up for the colossal sums that EV development and expansion require.