Honda May Buy Back Your 2007-2011 CR-V Over Rust Concerns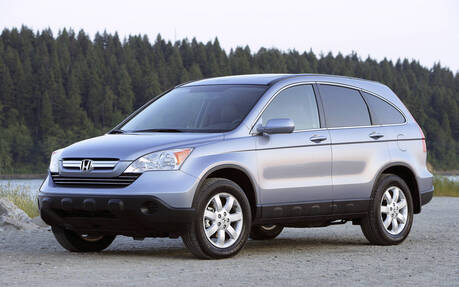 Honda once again has to recall a large number of 2007-2011 CR-V crossovers due to concerns about the rear frame. In some cases, rust could result in a rear trailing arm separating from the vehicle and causing a loss of control.
A first recall was announced in January of 2019 and affected nearly 84,000 units in Canada. It applied to vehicles originally sold or currently registered in areas of heavy road salt usage including Ontario, Quebec, New Brunswick, Nova Scotia, Prince Edward Island, and Newfoundland & Labrador.
Honda is now extending the recall to 109,564 CR-Vs from the same 2007-2011 model years. However, it's important to note that vehicles that were inspected or repaired under the previous recall also require this second inspection and repair.
A similar safety campaign has been launched in several northern U.S. states.
Honda will notify owners by mail in the coming weeks and instruct them to take their vehicle to a dealership for an inspection of the rear frame stiffeners. If the vehicle passes the inspection, dealers will apply corrosion protection and install a brace.
The automaker says it will buy back any vehicle that fails the inspection. Owners can decline the offer, in which case a secondary inspection and body shop repair method may be possible.
Watch: 2023 Honda CR-V is the Most Advanced Yet