Superchargers to be Open to Non-Tesla Drivers in Ontario Later in 2023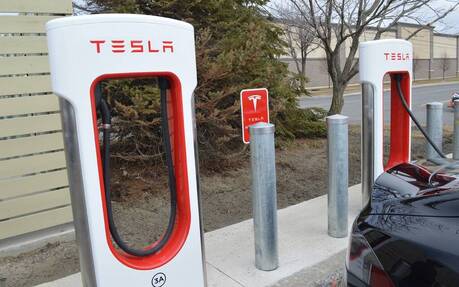 While announcing financial support toward the installation of some 2,000 new EV chargers in Ontario last Friday, the Canadian government said it has reached a deal with Tesla to open a portion of its existing Supercharger network in the country to non-Tesla models.
More specifically, an open Supercharging route will be piloted for EV drivers between Sudbury and Ottawa later this year.
"Then, by the end of 2025, 750 charging connectors in public locations will be made available to non-Tesla EV drivers, through a combination of retrofits and new construction, of which at least 350 will be 250kW Superchargers," Natural Resources Canada detailed. "The open chargers will be distributed across Canada, and the route will include the Trans-Canada Highway from Ottawa to Calgary."
The pilot in Canada will add to those already underway in the U.S. (initially in New York and California), as well as Europe (15 markets), China and Australia and China. 
Earlier this year, talks between the American manufacturer and the White House led to a pledge to open at least 7,500 U.S. Superchargers to non-Tesla drivers by the end of 2024.
And just a couple of days ago, Tesla reached an agreement with Ford to open its network of Superchargers in the U.S. and Canada to Ford EVs from 2024. In addition, the Blue Oval's next-generation EVs will include Tesla's charging plug, allowing owners to charge at Tesla stations without an adapter.
With a power boost up to 350 kW, future Tesla Superchargers (codenamed V4) will be more powerful than the existing V2 (up to 150 kW) and V3 (up to 250 kW) stalls.