Nissan Takes Steps to Drive EV Shift in Canada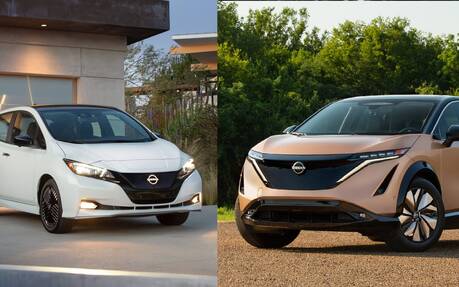 Nissan Canada is taking steps to get more people into electric vehicles. How? By teaming up with FLO to make charging more convenient with two separate incentives.
First, customers who purchase or lease a new Nissan Ariya or new Nissan LEAF along with the Nissan EV Care protection package will receive $150 worth of charging credits at FLO chargers.
FLO's network includes AC Level 2 chargers and DC fast chargers located coast-to-coast across Canada and the U.S.
Additionally, it is now possible to purchase a FLO Home charger at Nissan dealerships nationwide.
Engineered to withstand extreme weather conditions, the waterproof, impact and corrosion-resistant aluminum enclosure is built to last. The ENERGY STAR certified home charger matches most maximum EV power acceptance rates to charge most vehicles in 6-8 hours, allowing drivers to power up overnight.
The X5 model even offers smart charging, enabling customers to schedule specific charging times, limit power during peak periods, track usage, and configure settings from their iOS or Android device.
"We welcome new Nissan drivers to the FLO network, which proudly boasts a 98% network uptime," said Louis Tremblay, FLO President and CEO. "These new initiatives with Nissan are only the beginning of our joint commitment to accelerating EV adoption in North America, and we look forward to growing this relationship."