Getting Ready For The Next GT-R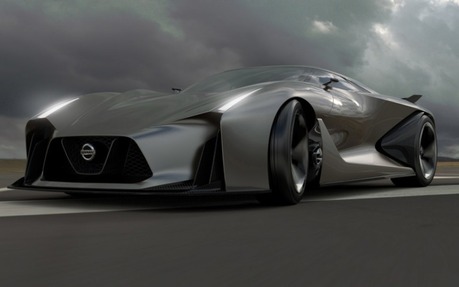 Since 2007 the Nissan GT-R has been a familiar sight on the supercar landscape. It is priced at several thousand dollars less than its competitors, but it still offers breathtaking performance. However, it is already 7 years old, and in car years, that means Nissan is seriously thinking about replacing it.
The Vision GranTurismo program was perfect for Nissan. It gave them the opportunity to test a new design while having the possibility to showcase it to their fans through the Gran Turismo video game. According to rumours, Nissan is currently hard at work to create their new two-door flagship. Just like every manufacturer currently building a high-performance machine, they are toying around with the idea of a hybrid powertrain. An electric motor would supply extra power to the 3.8 litre twin-turbo V6, before sending all those horsepower to all four wheels.
Nissan is supposedly aiming for 775 horsepower for their next Godzilla. From this number, 134 would come from the electric motor. The transmission of choice would be an eight-speed dual-clutch. We may see a concept before the end of 2015, and a production version somewhere in 2018.