Mandatory coverage only: risky business!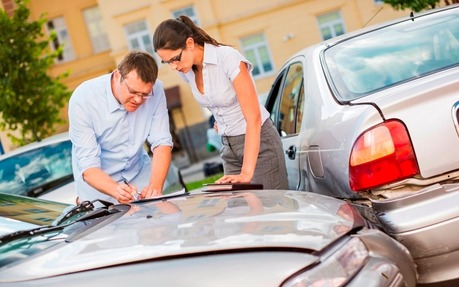 This article is an advertorial brought to you by le Groupement des assureurs automobiles (GAA)
For some, mandatory damage coverage means that only the driver is insured.
Not true! When you opt for mandatory coverage only, what you've really chosen is civil liability coverage. Damage caused to others is not covered if you have an accident.
And what about damage caused to your own vehicle? You're taking certain risks when you only take out mandatory coverage.
Risks … what risks?
You're not obliged to take out insurance for damage caused to your vehicle. It's therefore tempting to opt for only the basic mandatory component and pay a lower premium. However, paying less does have its risks.
Here are just a few:
You had an at-fault accident. You won't be able to claim anything from your insurer. However, if the other driver is at fault, you'd be covered.
A tree branch falls on your car. The damage won't be covered.
You drive into your neighbour's fence and damage your car. While the damage caused to your neighbour is covered under your liability insurance, the damage to your vehicle is not.
It's up to you to assess your risk tolerance!
Can you afford to have your vehicle repaired? In 2017, the average repair cost was $4,400.
Can you afford to buy a new car if yours is a total loss after a collision or if it's stolen? There could be serious consequences, especially if you use your car every day.
For greater peace of mind, take out both mandatory and optional coverage, and choose the coverage that best meets you needs. For example, coverage for:
Collision that causes damage to your vehicle
Theft or vandalism
Flooding, torrential rain or hail
Leasing a car: take out full coverage
When you lease or finance a car, dealerships or lenders will most likely require that you be fully insured. They may also require you to have "replacement cost" coverage, so that your car is repaired for its full replacement value (not its depreciated value on the date of the loss).
Check and see what your lease or loan agreement says.
Whether you are or not, it's always better to be fully insured!
Know someone who only has mandatory coverage? Share this article!
Questions about auto insurance?
You can go the Groupement des assureurs automobiles website, as well as to InfoInsurance.ca. Or contact the Insurance Information Centre at 514 288-4321 (Montreal region) or toll free at 1 877 288-4321.