Production of 2020 Chevrolet Corvette to Add Second Shift, 400 Jobs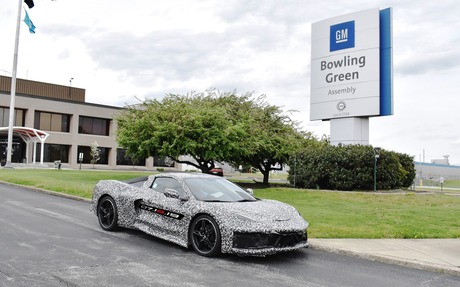 With demand expected to increase for the next-generation, mid-engine 2020 Chevrolet Corvette, General Motors yesterday announced the addition of a second shift and at least 400 hourly jobs at its Bowling Green, Kentucky assembly plant.
This site has built more than one million Corvettes since it opened in 1981, and with a workforce now set to exceed 1,300, production will be more effective and delivery times should be quicker as a result.
"The Corvette's iconic status owes so much to the men and women of Bowling Green, where it has been built exclusively for almost 40 years," said GM Chairman and CEO Mary Barra. "This is the workforce that can deliver a next generation Corvette worthy of both its historic past and an equally exciting future."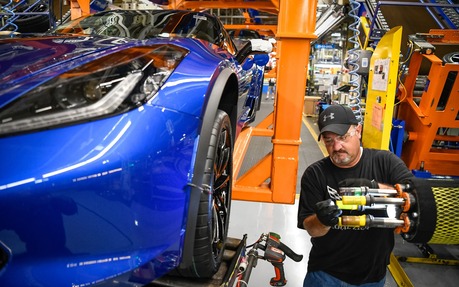 GM has invested over $900 million USD into Bowling Green since 2011. This includes investments towards increased engine capacity, a new body shop, paint shop and Performance Build Center, as well as additional plant upgrades.
As previously reported, the new 2020 Chevrolet Corvette will be revealed on July 18. GM remains very secretive about the car, although it did show a camouflaged prototype in the streets of Manhattan a week prior to the 2019 New York Auto Show. More information including possibly some technical specs could be doled out as we get closer to the official unveiling, so stay tuned.
On a related note, the final production unit of the current, seventh-generation Corvette will be auctioned off this summer with proceeds benefitting the Stephen Siller Tunnel to Towers Foundation, which honours military and first responders who sacrifice their lives to protect others.