This Luxurious BMW X7 Pickup is a Factory-backed Conversion
You don't need to look at sales numbers to realize that pickups are immensely popular right now. In fact, there are more models and configurations available than ever.
That doesn't stop people from wanting more, however, even on the luxury side of the market. Mercedes-Benz launched the X-Class (though not in North America) and Chevrolet is open to the idea of building a $100,000 Silverado. Heck, someone even converted a Tesla Model 3 into a pickup.
In similar fashion, twelve BMW vocational trainees recently put the final touches to a BMW X7 Pick-up in cooperation with the group's Concept Vehicle Construction and Model Technology divisions at the Munich plant.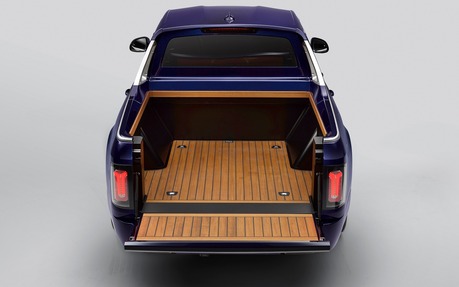 The product of ten months of hard work, this five-passenger vehicle is of course based on the latest and largest SUV from the Bavarian automaker, more specifically an X7 xDrive40i model with a 335-horsepower six-cylinder engine. The third-row seats were removed and the rear body section was chopped off to incorporate a hand-crafted cargo bed with a classy, honey-coloured teakwood finish.
The length of the bed varies from about 4.5 feet when closed to 6.5 feet when opened. And thanks to the intelligent use of carbon fibre-reinforced plastic on roof components, rear doors and the rear lid, it was possible to reduce weight by 200 kilos compared to the production model, despite a four-inch longer body.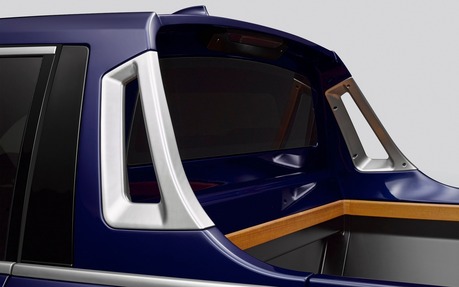 The BMW X7 Pick-up is more of a versatile tool for everyday use than a rugged truck. That said, performance is maximized by a height-adjustable, two-level air suspension. Once pushed to the limit of its off-road capabilities, all you have to do is take the BMW F 850 GS adventure bike in the bed (included in the conversion) and keep exploring.
Needless to say series production is not planned. After all, how many people would actually buy one? This is an inspired design nonetheless and we'd like to hear what you have to say about it, so feel free to share your comments below.