White-hot Toyota GR Yaris Boasts the World's Most Powerful Three-cylinder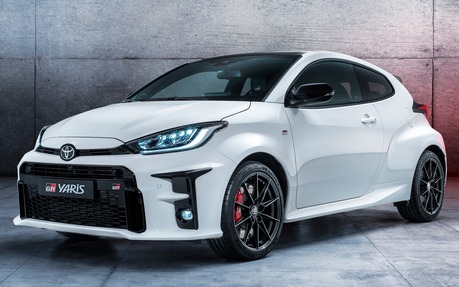 In addition to the refreshed 2020 Honda Civic Type R, one car that definitely caught our attention at Tokyo Auto Salon this week is the new Toyota GR Yaris.
Developed by the same engineers who gave us the formidable GR Supra, this high-performance variant of the Yaris is a hot little rocket inspired by rally cars competing on the world stage.
According to Toyota, it boasts the world's most powerful three-cylinder engine, rated at 268 horsepower and 273 pound-feet of torque. Acceleration from 0-100 km/h is achieved in just 5.5 seconds.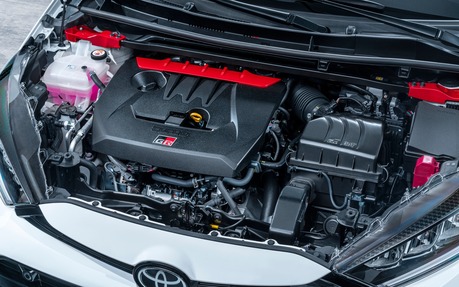 Unlike the six-cylinder in the GR Supra, this tiny 1.6-litre turbo is mated to a six-speed manual transmission and a multi-plate clutch centre differential. Three drive modes are available and torque distribution between the front and rear axles varies accordingly: Normal (60/40), Sport (30/70) and Track (50/50).
The Toyota GR Yaris also benefits from a new double-wishbone rear suspension and upgraded brakes all around. The front units have 14-inch discs, for God's sake!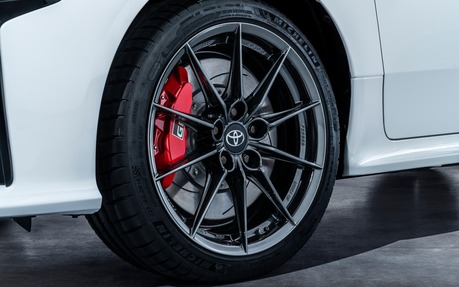 Alas, we will never see this little marvel in Canada. The fourth-generation Yaris will be sold in Japan and Europe, while ours is a re-badged Mazda2. Still, Toyota could use the expertise to create more powerful Corolla and C-HR models, maybe even with AWD, in an effort to attract more customers.
Does that sound interesting to you?