A Tribute to Hyundai's Past Shows up in Montreal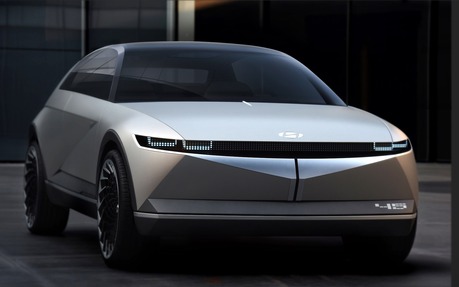 Hyundai came to this year's Montreal Auto Show with a North American premiere.
Originally introduced in Frankfurt last September, the 45 concept celebrates the 45th anniversary of Hyundai's first car, the Pony. It's a retro-looking electric vehicle that hints at the future design direction for the Korean automaker.
The car's name also comes from the 45-degree angles at the front and rear, forming a diamond-shaped silhouette. The traditional front grille is replaced by a "kinetic cube lamp" design that takes Hyundai's lighting architecture to the next level. The Hyundai logo and "45" badge are illuminated, too.
The batteries in the 45 concept are set throughout what Hyundai calls the "skateboard floor," contributing to its spacious interior. There are no further details about the powertrain as this is more of a design study than anything else.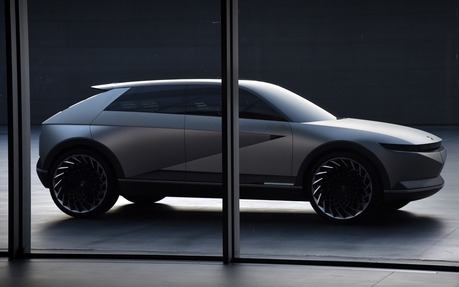 Two Canadian Premieres
Hyundai also used the 2020 Montreal Auto Show to present two Canadian debuts: the 2020 Sonata and Venue.
Sporting a bold new design inside and out, the next-generation Sonata will definitely appeal to customers looking for a spacious and inspiring sedan. That's right: SUVs and crossovers are not taking up all the space. How much success will it enjoy? We'll see.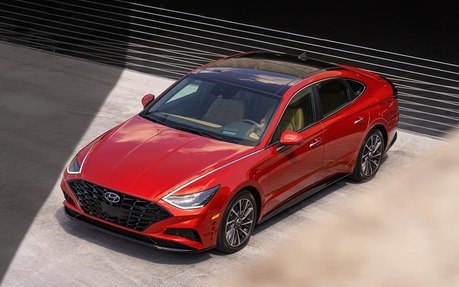 Meanwhile, the all-new Venue arrives as the smallest utility vehicle in the Hyundai lineup. Specifically designed for young urban drivers, it's a technological hub on four wheels that will take you from A to B with style.
Starting at just $17,099, the Venue will attract a ton of people, that's for sure.