5 Mistakes to Avoid to Preserve Your Car Warranty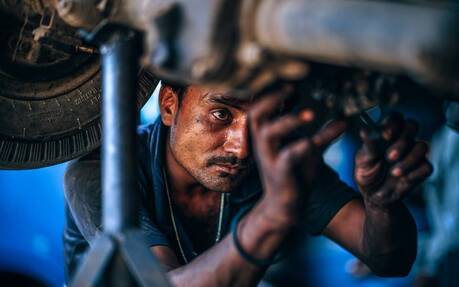 Many car owners wonder if they risk voiding the warranty by neglecting to do certain things or performing various modifications.
That's because manufacturers set a series of conditions and requirements that need to be met. Some are more obvious, like complying with the prescribed maintenance schedule, while others can be a bit surprising.
Without further ado, here are five mistakes you should avoid to preserve your car warranty according to CAA experts:
1. Ignoring Dashboard Alerts
A warning light pops up on the dashboard? Don't wait to have it checked. Some automakers might refuse to pay for a repair if you failed to have the problem promptly checked by a dealer. A quick scan of the onboard computer can tell whether a red warning light came on and went off without you immobilizing the vehicle and reporting the problem.
2. Bypassing the Body Inspection
BMW and MINI are two of the rare makes that still cover perforations due to corrosion for 12 years and unlimited mileage. However, they require a dealer to inspect the car body every two years. An annual rustproofing treatment, though not necessary, is always a smart move, too.
3. Failing to Inspect the Battery
Do you own an electric vehicle? You should have the battery inspected every year. In the case of the Nissan LEAF, it's even a requirement for the first six years, as listed in the owner's manual. Forget once, and you could be saying goodbye to your 8 year/160,000 km battery warranty. At least the first two inspections are free…
4. Storing an EV Without Precautions
If you don't plan to drive your EV for a long period of time, don't just leave it sitting out on the driveway under the sun or sleeping in the garage. Again, check your owner's manual because many automakers have special requirements for battery maintenance, battery charge retention when the vehicle is not being driven or vehicle storage in very hot or cold weather.
5. Driving Through Water
The vast majority of new vehicles are not designed to drive through water, like the occasional flooding that leaves 15-30 centimetres of water in your path. It can lead to damage and might also void the warranty if it's high enough to reach the undercarriage, causing your car to start backfiring.