Vietnamese EV Could Land in North America Next Year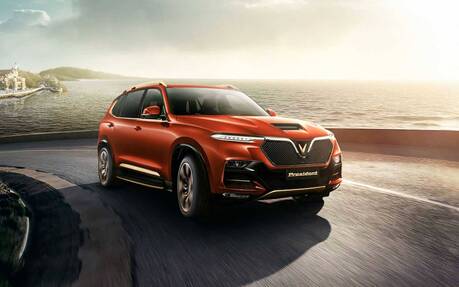 Does the name VinFast ring a bell? Probably not. Vietnam's first and only automaker debuted just two years ago with the reveal of two models at the Paris Auto Show. Then late last year, deliveries began in its domestic market.
But now the company is back in the news, announcing that its SUV (pictured here) will be called "President," limited to 500 units and motivated by a GM-sourced, 420-horsepower V8 engine. More importantly, VinFast is planning to hit the U.S. market as early as next year.
With what exactly? According to Motor1, VinFast would like to offer a new electric vehicle that is currently under development. Details are extremely limited at this point, but it will most definitely be an SUV.
VinFast, by the way, is a subsidiary of Vietnam's largest private corporation, Vingroup, which is owned by the country's wealthiest man, Pham Nhat Vuong. Reports indicate Vuong wants to invest over $2 billion from his personal fortune to achieve his goal of breaking through the North American market.
"Our biggest challenge is that Vietnamese products do not have an international brand," he said in a press release. "To many international friends, Vietnam is still a poor, backward country. We will have to find a way to market and prove our products represent a dynamic and developing Vietnam that has reached the highest standards of the world."
In other words, expect something way more serious than the cardboard-built supercars we showed you a while ago.
Assuming VinFast does land in the U.S., will Canada follow suit? We're curious to find out.