2021 Kia Forte5 GT Goes Old-school, Adds Manual Gearbox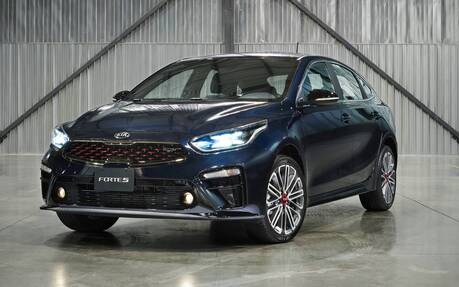 While many automakers are abandoning manual transmissions, Kia is somewhat reversing the trend by adding one to the Forte5 lineup for 2021.
More specifically, a six-speed manual gearbox will come standard on the sporty Forte5 GT model, which returned last year with a seven-speed dual-clutch transmission only. The latter will remain as an option.
Equipped with a turbocharged 1.6-litre four-cylinder engine, the Kia Forte5 GT delivers 201 horsepower and 195 pound-feet of torque. This translates into a fun, dynamic driving experience which the new stick-and-clutch combo will only improve.
On the flip side, expect a not-so-small penalty at the pump. According to Natural Resources Canada, the manual 2021 Forte5 GT burns 8.8 L/100 km in combined city-highway driving, whereas the automatic version is rated at 8.0 L/100 km.
Customers can also opt for a Forte5 EX model whose naturally aspirated 2.0-litre engine produces 147 horsepower.
Pricing for the 2021 Kia Forte5 starts at $24,055. The Forte5 GT with manual transmission will cost you at least $27,665.