640,000 GM, Ford Vehicles With Faulty Airbags Recalled in Canada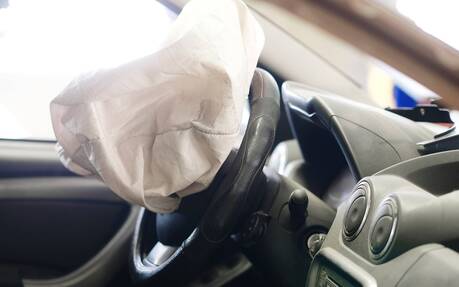 General Motors and Ford announced massive recalls in November 2020 and January of this year, respectively, due to faulty airbags. Over 9 million vehicles were said to be affected. And now we know exactly how many of those are in Canada.
According to recall notices posted by Transport Canada, a total of 643,126 vehicles will be recalled on this side of the border, including thousands that may have been imported from the U.S. Once again, airbag inflators manufactured by Japanese supplier Takata are to blame.
More specifically, long-term exposure to high humidity and temperature, combined with high temperature cycling, may eventually degrade the propellant contained in the passenger-front airbag, which could cause the airbag to deploy with more force than normal.
If the airbag inflator ruptures, fragments could be propelled toward vehicle occupants, causing significant injury or even death. According to Automotive News, 18 deaths directly caused by this problem have been reported in the U.S., though most of them involved Honda vehicles.
Dealers will replace the airbag inflators as a precautionary measure. Affected models include:
Believing a recall of its vehicles was not warranted based on the factual and scientific record, GM sent a petition to the National Highway Traffic Safety Administration (NHTSA) several months ago. However, the U.S. agency that regulates vehicle safety rejected it.
So far, over 100 million Takata inflators have been recalled globally, affecting 19 major automakers.