2022 Mercedes-Benz C-Class: No Wagon or PHEV Model for Canada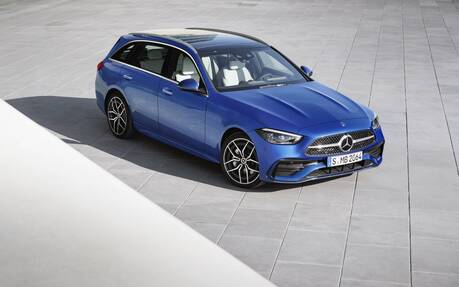 As previously reported, the all-new, fifth-generation (W206) Mercedes-Benz C-Class will arrive in Canadian dealer showrooms in the first quarter of 2022.
The Car Guide took part in a virtual presentation with Product Manager Matthias Lücke on Monday, and we can now tell you a bit more about the car.
Forget the Wagon
Emulating its archenemy BMW, which dropped the 3 Series Touring a few years ago, Mercedes-Benz will not bring back the C-Class Wagon in Canada. That body style is currently not available in the U.S., so a decision was made to offer the same lineup across North America.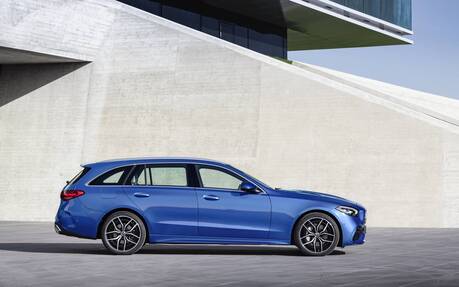 And while they wouldn't say it out loud, Mercedes executives are fully aware that sales of the wagon have largely been affected by the increased popularity of SUVs. For the record, the 2021 C-Class Wagon starts at $57,100, while the cheapest GLC (delivering an identical 255 horsepower) costs $49,900.
Consequently, Canadian customers looking for a compact luxury wagon will have to settle for either the Audi A4 Allroad or Volvo V60, although the latter is probably living on borrowed time, too.
No Plug-in Hybrid, Either   
The 2022 Mercedes-Benz C-Class essentially returns with the same turbocharged 2.0-litre four-cylinder engine, though with an extra dose of torque and an optimally tuned nine-speed automatic transmission. It also comes standard with an integrated 48V mild hybrid system, which allows functions such as gliding, boosting or energy recovery, while providing an additional 20 horsepower and 147 pound-feet of torque in certain situations.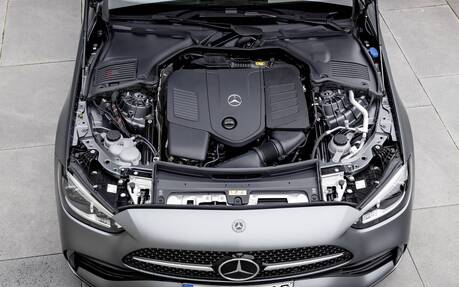 That's all nice and good, but if you were hoping for a plug-in hybrid variant similar to the new BMW 330e, you will be disappointed. Matthias Lücke confirmed to us that no such model is planned by Mercedes-Benz.
However, its AMG division could provide a solution. Details will be announced at a later date, but we know that neither the V6 nor the V8 will come back as they will be replaced by four-cylinder engines with varying degrees of electric assistance. In fact, all AMG models will offer a plug-in hybrid variant in the future; it's just a matter of when exactly. One thing is already certain: the focus will be more on performance than fuel economy.