Future Hyundai, Genesis Models Confirmed in Leaked Presentation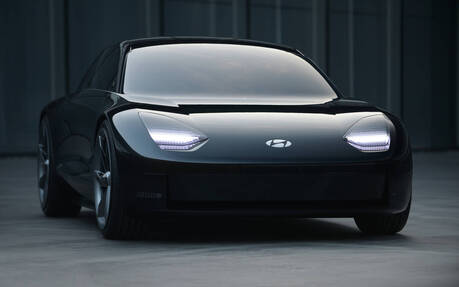 In a recent presentation to investors that leaked online, Hyundai provides a bit more information and clarity on its new model offensive for 2021-2022 including its Genesis luxury brand.
Let's start with Genesis, which plans to unveil a brand new electric crossover later this year (the name has yet to be confirmed) along with a refreshed G90. This comes after the debut of the Electrified G80 at Auto Shanghai last month.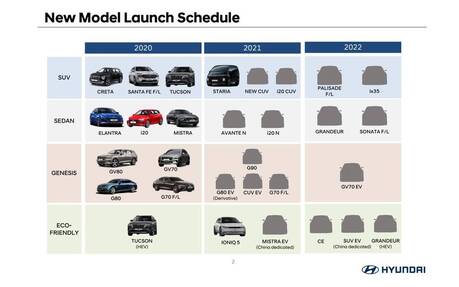 In 2022, we'll see an electric variant of the all-new GV70, a compact luxury SUV that's slated to go on sale in Canada in the second half of this year. Expect the two models to look nearly identical.
Over at parent company Hyundai, the all-new IONIQ 6 electric sedan, based on the sexy Prophecy concept, will join the IONIQ 5 crossover in 2022. It will be a midsize car with a slightly higher price, though likely using the same powertrain.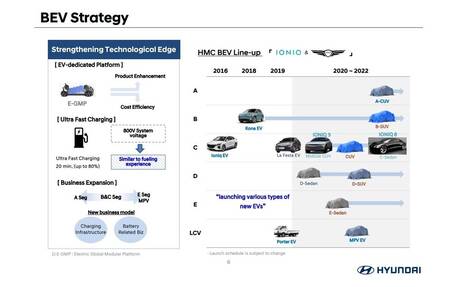 Also in 2022, the latest-generation Sonata and the new Palisade will get a mid-cycle update for what we assume will be the 2023 model year here in Canada. These two vehicles debuted for 2020.
Even though it doesn't appear anywhere on these slides, the refreshed 2022 Kona has already been revealed. Styling is considerably revised and, more importantly, Hyundai is adding sporty N Line and N models, the latter with 276 horsepower.
Keep following The Car Guide for the latest news about Hyundai and Genesis' expanding portfolio.
En vidéo : Hyundai Sonata 2021 vs Kia K5 2021