Équiterre Urges Ottawa to Address Damaging SUV, Pickup Marketing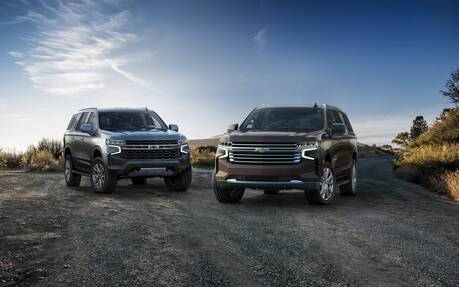 Conventionally powered SUVs and pickups now account for 80 percent of new vehicle sales in Canada while EVs and hybrids represent just 3.5 percent.
Such major imbalance is undermining efforts to reduce the climate impact of transportation and is largely attributable to exaggerated and misleading advertising from the auto industry, says Équiterre, which points to a new study released by Environmental Defence.
"They spend big bucks to promote these gas guzzlers—in Canada, four out of five car ads promote only or mostly SUVs and pickups," the environmental non-profit laments. "Car makers are slow to roll out affordable EVs, instead sticking to profit-making SUVs."
Équiterre, together with the Centre interuniversitaire de recherche en analyse des organisations (CIRANO), conducted its own study to look at what motivates Canadian consumers when it comes to buying light-duty trucks, particularly SUVs.
"The popularity of light-duty trucks is largely based on perceptions. Large vehicles have become normalized—a significant change from just 25 years ago," says Andréanne Brazeau, Mobility Analyst at Équiterre. "The automotive industry has convinced us that they are essential, considering our vast territory and northern climate, and for the comfort and safety of our families. Yet, the Canadian landscape remains unchanged, the climate is getting warmer and families are smaller than they used to be."
More Action From the Government?
Équiterre not only wants the federal government to step in to require car companies to sell more EVs in Canada and improve incentives to make EVs more affordable, but it also urges Ottawa to make sure that the automotive industry's advertising and communications practices are more rigorously controlled to curb the trend toward larger, less fuel-efficient vehicles.
"In the midst of the climate crisis, it is unacceptable to allow the industry to encourage the sale of environmentally damaging products by feeding inaccurate perceptions," adds Brazeau.
Furthermore, Équiterre claims that people are more likely to choose an SUV or pickup due to social norms and also because they "are less informed by specialized media such as car magazines and instead use traditional media (radio/TV) and social media to make a decision."
That's one take. Now, what about yours? We want to hear from you in the comments section below.