Stellantis CEO Sheds Light on Automaker's EV Plans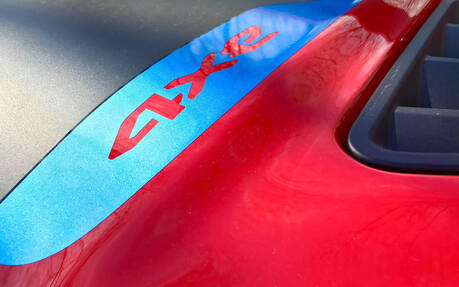 Earlier this month, Stellantis (born from the merger between FCA and PSA) held an EV Day to outline its electrification strategy for the coming years.
Thanks to investments of more than €30 billion ($45 billion) through 2025, four EV-centric platforms, three electric drive modules, five "gigafactories" in Europe and North America and up to 800 kilometres of range are planned.
Today during a fireside chat with the media including The Car Guide, Stellantis CEO Carlos Tavares reiterated the automaker's goal to have electrified, low-emission vehicles account for over 40 percent of its sales in North America by 2030.
Jeep will lead the way on our continent and that's perfectly understandable.
"Jeep embodies freedom of mobility. Freedom of mobility is going wherever you want in nature. And when you're in nature you want to protect it with a vehicle that's sustainable and zero-emission," Tavares said while acknowledging that Jeep is off to a hot start with its 4xe plug-in hybrid technology.
By the end of 2022, all of the brand's models are supposed to be available with an electrified variant. And by mid-decade, there will be at least one zero-emission vehicle in every SUV segment including the first-ever Wrangler EV.
With a large grin, Tavares said he was pretty excited about the prospect of adding electric motors—or "e-muscle"—to Dodge and Ram, two brands renowned for their power and performance. A battery-electric muscle car and full-size pickup are coming in 2024.
Speaking about the latter, the Stellantis CEO addressed the Tesla Cybertruck-shaped elephant in the room.
"We want it to be futuristic, but we do not want to forget about our customers," he said. "It's not just about creating a wow effect, it's about remembering that truck owners want convenience. They have specific functional needs, and we have no intention to forget that—the payload, the towing, the roominess. We have an opportunity to see what the other guys are doing and possibly beat them."
Tavares also mentioned that the company "will bring pure EV versions, and some other technologies that we don't want to unveil yet," likely hinting at a gas-electric Ram 1500.
Finally, he stressed the importance of cutting costs to make EVs affordable to the middle class.
"Right now, the EV technology is about 40 percent more expensive than conventional vehicles. It is critical that we lower prices so most customers can make the switch to sustainable mobility in the near future," he said.
Watch: Jeep Wrangler 4xe's Hybrid System Explained