Toyota bZ4X Makes Production Debut With Impressive Range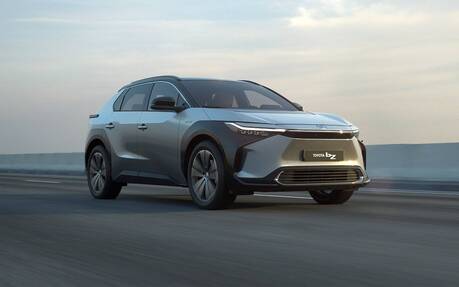 Toyota on Friday unveiled the production version of its upcoming compact electric SUV, the bZ4X, which is based on the similarly named concept we saw back in April and sized pretty much like the popular RAV4.
Inaugurating the new "bZ" (beyond Zero) sub-brand, which will encompass a number of zero-emission vehicles from Toyota in the future, this vehicle was jointly developed with Subaru, which is using the same platform for its own EV to be called Solterra.
The bZ4X will be available in FWD and AWD configuration, with a WLTP-estimated range of 500 km or 460 km, respectively. These numbers will inevitably be lower in North America, but it's reasonable to expect something between 425 km and 450 km in the best-case scenario.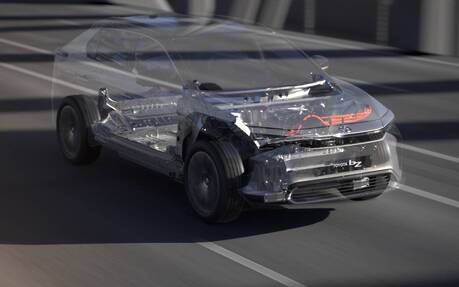 The battery used by the bZ4X has a capacity of 71.4 kWh and Toyota claims it will retain 90 percent of it after 10 years or 240,000 km. When plugged into a 150-kW DC fast charger, it can return to an 80 percent charge in 30 minutes.
In terms of performance, the single-motor bZ4X with FWD is rated at 150 kW (201 hp) and accelerates from 0-100 km/h in 8.4 seconds. The other configuration adopts a pair of 80-kW (107.5 hp) motors for a total output of 160 kW (215 hp) and 0-100 km/h sprints in 7.7 seconds.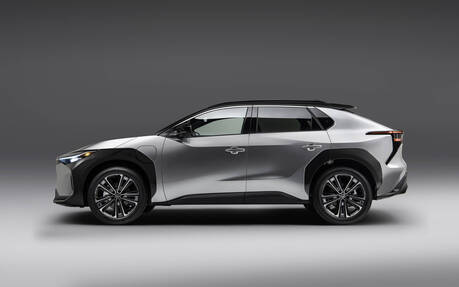 Toyota also says that some models will be available with a steer-by-wire system, where there is no mechanical connection between the steering wheel and tires. A big advantage is that lock-to-lock is set at around 150 degrees, eliminating the need to change grips when steering. By the way, as you can see in the photo gallery, a yoke-style steering wheel similar to the one offered by Tesla in the new Model S will be available in select markets.
Inside, look for a next-generation infotainment system with cloud-based navigation, voice control for numerous vehicle functions (even the windshield wipers) and over-the-air updates.  Class-leading legroom for the front and rear seats is mentioned, too.
Toyota will share more information including details specific to the Canadian market in mid-November, which means we'll likely see the bZ4X at the 2021 Los Angeles Auto Show. Keep following The Car Guide so you don't miss a thing.