Miracle EV Cable Could Make Charging as Fast as Gas Fill-ups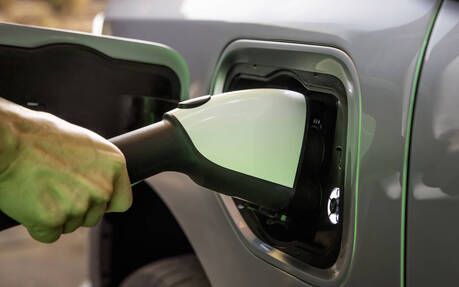 While many companies and researchers are working on new, more energy-efficient and faster-charging battery technologies, others are busy developing and implementing more powerful charging stations to further reduce downtime for EV drivers.
One of the problems right now is the danger of overheating. Charging faster requires more current to travel through the charging cable, but the higher the current, the greater the amount of heat that has to be removed to keep the cable operational.
A team from Purdue University in Indiana believes it has found a solution. Together with the experts at Ford, Professor Issam Mudawar and his colleagues are developing a new, patent-pending charging station cable that could combine with in-development vehicle charging technology to eventually make it possible to charge EVs as quickly as conventional gas station fill-ups.
The miracle cable uses liquid as an active cooling agent, which can help extract more heat from the cable by changing phase from liquid to vapour—the key difference between this and current liquid-cooled technology on the market.
Tesla's Superchargers, for example, can handle up to 520 amps of current. However, with this new cooling technology, Purdue envisions being able to handle four times more—around 2,400 amps of current—through its cables, which could reduce charging times to just five minutes or so.
We'll have to be patient, though. As research continues, Mudawar says his lab intends to begin testing a prototype charging cable in the next two years to determine more specific charge speeds for certain models of electric vehicles. In other words, it won't be on the market for quite some time.