Survey: EV Charging Infrastructure, Incentives Still Critical to Rural Canadians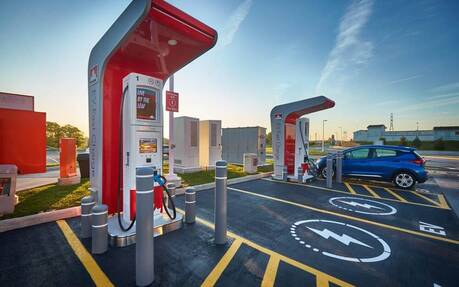 While range numbers keep getting more and more convincing and cities are seeing a growing number of electric vehicle adopters, Canadians who live outside urban areas are still scared of being stranded with a dead battery on the side of the road. New data from a recent survey conducted by Leger for the Canadian Vehicle Manufacturers' Association (CVMA) and the Global Automakers of Canada (GAC) suggests that governments and manufacturers to still have work to do in order to convince rural and suburban Canadians to get into a fully electric vehicle.  
"Rural and suburban Canadians have significant concerns with a lack of fast-charging infrastructure for longer trips and EV prices compared to gasoline vehicles," said Brian Kingston, President & CEO of the Canadian Vehicle Manufacturers' Association (CVMA). "More supports are needed from government to help Canadians make the switch to electric."
Because of geographical and population density reasons, Canadians who live in suburban and especially rural areas tend to use motor vehicles instead of public transportation. This comes with the everlasting concerns regarding autonomy, but also how much of that autonomy is left when the temperature falls.
In fact, the study suggests EV driving range and prices are compared to gasoline vehicles are the main reasons rural Canadians are reluctant - only 30% of rural Canadians surveyed in the study are considering an EV for their next new vehicle purchase. The data also revealed that surveyed Canadians who live in urban areas are more concerned about at-home charging facilities than those who live in rural areas. Regardless, rural Canadians are less likely to spend more than $5,000 for an EV over a gasoline-powered vehicle.
"Canada will not achieve its ambitious electric vehicle sales targets without significantly more investments in charging infrastructure, sustained incentives funding and favourable EV tax policies" said David Adams, President & CEO of the Global Automakers of Canada (GAC).