Rivian Delays Max Battery Packs to 2023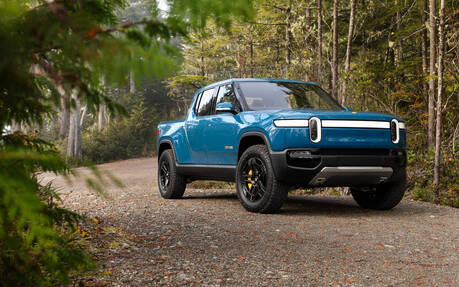 The all-new R1T pickup and R1S SUV from all-electric vehicle manufacturer Rivian can be ordered with two distinct battery packs. And according to Reuters, buyers who have ordered the R1T pickup truck or the R1S SUV with a large battery called "Max Pack" will not get delivery until 2023.
This information was also confirmed by Rivian's Chief Executive RJ Scaringe in an e-mail to customers affected by this delay.
"In order to serve the largest number of pre-order holders, we will be prioritizing building the Adventure Package with Large pack battery during the next year," Scaringe said in the e-mail.
Most reservations were made towards trucks with the smaller battery, and Rivian wants to focus on cranking those out first. Statistically, of the 71,000 pre-orders placed, 80% were for the standard battery pack. That said, with 500 kilometres estimated range, this small battery already offers sufficient range. The "Max pack" battery option kicks up the range to about 650 kilometres.