BMW's V12 Engine Now Has an Expiration Date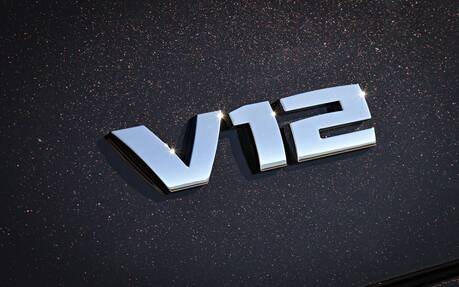 The very last series production road vehicles from BMW to feature a V12 engine will enter production in June of this year. The company broke the news today while announcing a limited run of 12 U.S.-bound cars based on the M760i xDrive, called "The Final V12."
The high-performance variant of the 7 Series was the last BMW model remaining with an available 12-cylinder engine.
The story of BMW V12 engines in road cars started in 1987 with a naturally aspirated, 5.0-litre M70 V12 that gave the original BMW 750iL an output of 295 horsepower. Thirty-five years later, the optional V12 in the 7 Series is a twin-turbocharged 6.6-litre engine producing 600 horsepower and 627 pound-feet of torque thanks to BMW's M TwinPower Turbo technology. It sends the full-size sedan from 0-100 km/h in four seconds flat according to our own acceleration tests.
Oh, and by the way, the 2022 BMW M760Li xDrive burns a combined 15.1 L/100 km, as specified in Natural Resources Canada's fuel consumption ratings.
The next-generation BMW 7 Series is expected to arrive as a 2023 model offering exclusively six- and eight-cylinder powerplants including a plug-in hybrid unit. A fully electric BMW i7 is also on the way.
Elsewhere in the industry, you can find 12-cylinder engines at Aston Martin, Ferrari, Lamborghini, Bentley and Rolls-Royce, not to mention Pagani. Mercedes-Benz kissed its V12 goodbye when the latest S-Class debuted for 2021.
Watch: The Car Guide Drives the All-New 2022 BMW i4