Canada is the Cheapest Country to Buy a Ford Mustang, Toyota RAV4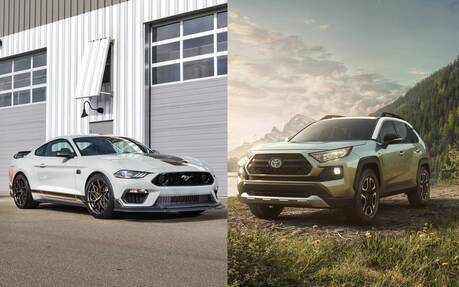 Rising prices across industries have been a hot topic since the start of the pandemic, but it feels like car shoppers and owners have it worse than just about everybody else. If you're in the market for a used vehicle, we sympathize with you.
But hey, as always there's a silver lining. Canadians don't have to spend nearly as much money as people in many other countries.
Want an example? British website Confused.com, which specializes in insurance and consumer prices, has compared the cost of certain vehicle models around the world and found out that Canada is the cheapest place to buy a sports car or compact SUV based on the current exchange rates.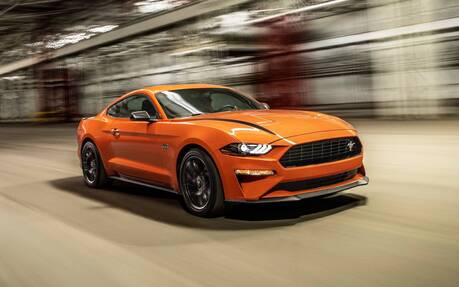 For sports cars, they used the widely available Ford Mustang for comparison. Starting at $31,895, the iconic pony car is more affordable here than in the U.S. (2nd place), Australia (3rd), South Korean (4th) and Mexico (5th).  
The most expensive country to buy a Mustang is Cambodia, where customers have to spend almost six times as much as we do. EV-obsessed Norway is just behind—the Mustang over there is five times the price of its Canadian equivalent.
When it comes to compact SUVs, the website looked at the immensely popular Toyota RAV4. Ours carries a base price of $28,850, making it the cheapest anywhere on the planet. Japan (2nd), Mexico (3rd), Ukraine (4th) and New Zealand (5th) are next, followed by the U.S.
On the other hand, the RAV4 is nearly six times more expensive in Singapore and three times more expensive in Norway than it is in Canada.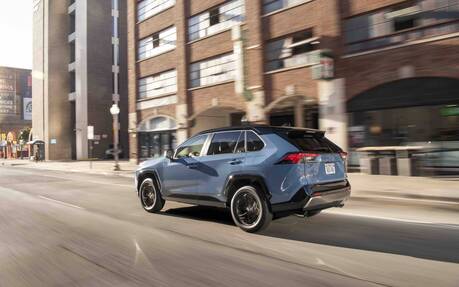 In case you're wondering, Norway is not where you'll find the cheapest electric vehicles around the world, at least when using the Tesla Model 3 as an indicator. The top 5 is actually made up of Macau (1st), China (2nd), Romania (3rd), Japan (4th) and France (5th). Canada is approximately in the middle of the pack.
These findings come after a November 2020 study by Compare The Market, which identified Canada as the cheapest country to buy a supercar like the Porsche 911 Turbo S.