Hundreds of VW Group Vehicles Could be Lost in Cargo Ship Fire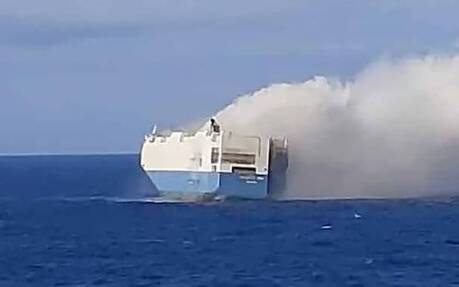 We now have more details about Felicity Ace, the 198-metre-long cargo ship that caught fire in the middle of the Atlantic Ocean on Wednesday and is currently adrift nearly 2,000 kilometres off the coast of Portugal.
First of all, it must be said that all 22 crew members were quickly evacuated in other vessels and no one was injured.
Spokespeople for the Volkswagen Group have confirmed to Bloomberg and Automotive News that 3,965 U.S.-bound vehicles are on board including about 1,100 Porsches and 189 Bentleys, as well as many Volkswagen (Golf GTI, Golf R, Arteon, ID.4), Audi and Lamborghini.
Right now, there's no indication that some of these vehicles were headed for Canada after their trip across the Atlantic.
The German automaker is currently in contact with the shipping company to get more information about the incident and find solutions. Obviously, this comes at a bad time given the already-depleted inventories resulting from the COVID-19 pandemic and global chip shortage.
Another ship carrying VW Group vehicles, the Grande America, caught fire and sank in 2019, swallowing more than 2,000 Audi and Porsche cars.
Watch: Gabriel Gélinas Drives the 2022 Porsche Taycan GTS