2023 Mercedes-Benz Sprinter to Go With Four Cylinders Only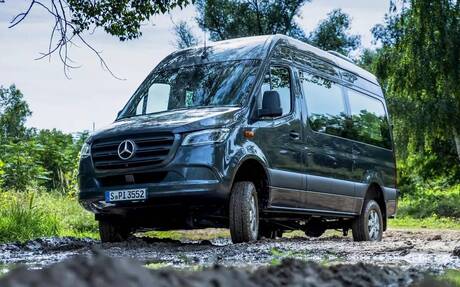 At around the same time that Ram announced a series of changes to the ProMaster for the 2023 model year, Mercedes-Benz did the same with its own full-size van, the Sprinter. Actually, it all comes down to the powertrain.
First, the 3.0-litre turbo-diesel V6 is gone. The 2023 Sprinter will now rely on just four cylinders in every single configuration.
The base engine is still the turbocharged 2.0-litre unit that generates 188 horsepower and 258 pound-feet of torque. Power is sent to the rear wheels through a nine-speed automatic transmission.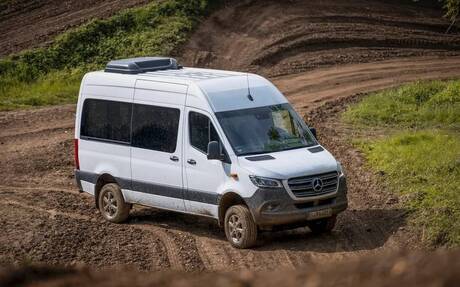 Next, Mercedes-Benz has a new 2.0-litre turbo-diesel four-cylinder that replaces the naturally aspirated diesel. Equipped with a single turbocharger, it produces 168 horsepower and 295 pound-feet of torque. Rear-wheel drive is once again part of the mix.
Another variant featuring twin turbos delivers 208 horsepower and 332 pound-feet of torque—an improvement of 20 horsepower and 7 pound-feet from the outgoing diesel V6. Here, customers will get to choose between rear-wheel drive and all-wheel drive, the latter sending up to 50 percent of torque to the front wheels when necessary.
What's more, all diesel-powered Sprinters receive the aforementioned nine-speed autobox as a replacement for the seven-speed mixer.
The 2023 Mercedes-Benz Sprinter is expected to go on sale early next year. Prices will be announced closer to launch.