Volkswagen Stops Taking Orders for ID.4 in Canada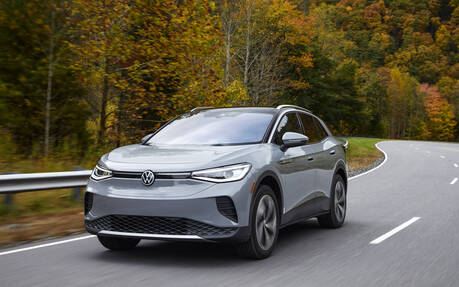 With only one assembly plant for all global units and the same kind of supply chain issues that are slowing deliveries for a number of vehicles across the industry, the Volkswagen ID.4 electric crossover is nowhere near able to meet demand. Many customers are waiting for more than a year to get theirs.
The automaker has some catching up to do, which is why it has decided to suspend orders in Canada. The announcement was shared with a Facebook Group it runs called ID. Insider.
"There's a lot of excitement for the ID.4. So much so that all 2021 and 2022 models in Canada have already been sold. However, due to global supply chain issues and production delays in some of our plants, we regret to announce that we are no longer taking orders on ID.4 models at this time."
Volkswagen Canada invites anyone interested in the ID.4 to sign up to be among the first to know when pre-orders for the 2023 model become available.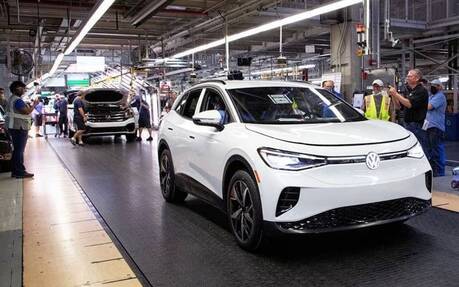 Some Great News
In addition to the main factory in Zwickau, Germany, the Volkswagen ID.4 will soon be manufactured in the U.S. specifically for the North American market. It will roll off the line in Chattanooga, Tennessee starting this summer. Around 1,000 extra workers will be hired by the end of the year.
This should significantly reduce delivery times for customers—maybe not at first but certainly in the medium term.
Meanwhile, Volkswagen has confirmed that U.S.-built ID.4 units will have some differences from the current models. The battery pack will come from supplier SK Innovation rather than LG, although it will have similar chemistry. For the record, the ID.4's maximum range was increased for 2022. It can now travel up to 422 kilometres in RWD configuration and 394 kilometres with AWD.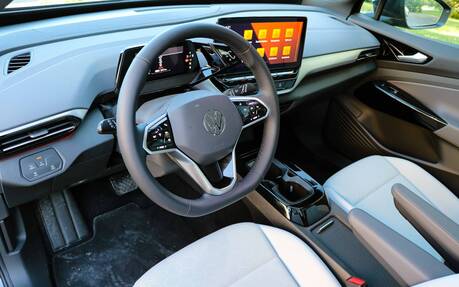 Also, the centre console will be revised to be more "American-style," whatever that means. Maybe more storage? We don't know yet.
Finally, Volkswagen of America CEO Scott Keogh recently mentioned that a cheaper variant equipped with a smaller battery (and therefore offering less range) is in the works, though he didn't say when it would arrive. Will we have it here in Canada? That remains to be seen, too. d'arrivée. L'aurons-nous ici au Canada? C'est à voir.
Watch: Volkswagen ID.4 is the Brand's First Electric SUV