The Car Guide's Best Buys for 2022: Toyota Sienna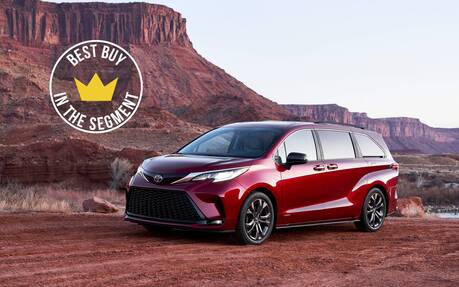 Every year, The Car Guide unveils a list of Best Buys covering all the different vehicle categories in the industry.
While they continue to lose market shares to SUVs, minivans remain practical solutions for North American families. And with some models now available with hybrid technology at a time when gas prices are unbelievably high, they might be more relevant than ever.
Winner
Our 2021 Best Buy award winner is still the top choice for 2022. The Toyota Sienna is one year removed from a full redesign, which included a standard hybrid powertrain. It burns just 6.7 L/100 km combined, a remarkable feat given its size and weight.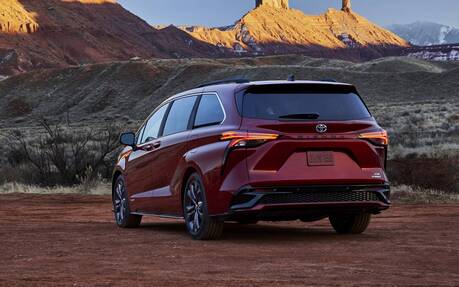 Another major asset for the Sienna, especially here in Canada, is the available AWD system. Add it all up, and it makes for a pretty compelling and capable vehicle. Driving isn't much fun, but if you care more about practicality, fuel economy and great reliability, this Toyota minivan will definitely please you.
Other Finalists
The runner-up for 2022 is Chrysler's Pacifica-Grand Caravan duo. These models deliver pleasant, surefooted handling and fairly decent performance.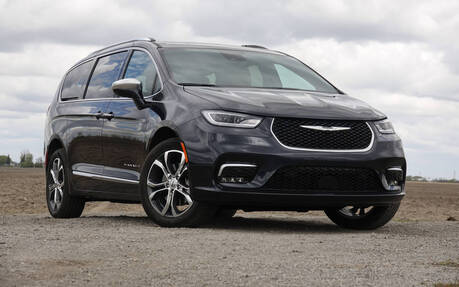 The Pacifica obviously stands out with an available plug-in hybrid variant giving you the ability to travel about 50 kilometres on pure battery power. Other models can be specified with AWD, but only with the gasoline engine. Too bad.
The Grand Caravan is a good minivan, as well, but the higher price compared to its Dodge predecessor makes it less attractive to families on a budget.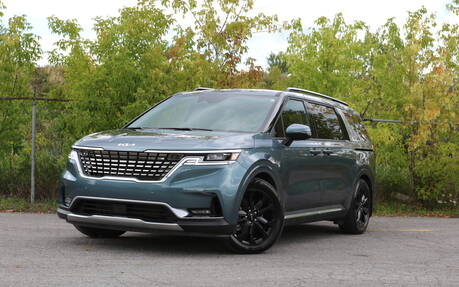 Third place in the segment is occupied by the brand new Kia Carnival.
As a replacement for the Sedona, this boldly styled Korean minivan makes a much stronger case in every key area—from handling to fit and finish. It doesn't offer AWD or a hybrid powertrain, however, so it stays behind the aforementioned competitors.