No, the Toyota bZ4X Doesn't Lose its Fast Charging Capabilities at 0°C, However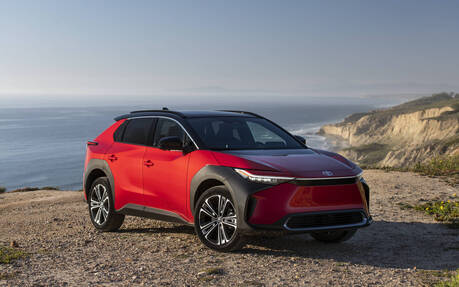 Over the past few hours, several automotive media outlets have shared information that Toyota's newest - and first - electric vehicle, the bZ4X, would lose its DC charging capability at fast charging stations in its all-wheel drive (AWD) form when temperatures drop below zero degrees Celsius.
This information, which came from content posted on the Toyota USA media site, has been reported as incorrect by company officials. We reached out to Toyota and got update to clarify the statement.
"The disclaimer regarding DC charging rates for bZ4X in colder temperatures was inaccurate and has been updated to the below
2 DC charging times are estimated based on ideal charging conditions. As temperatures decrease below 10 degrees Celsius (50 degrees Fahrenheit), charging time will increase significantly. For the bZ4X AWD model, charging may slow down more than other models in weather conditions below zero degrees Celsius (32 degrees Fahrenheit) and may not be possible when the temperature drops to around -20 degrees Celsius (-4 degrees Fahrenheit) and below. Drive battery conditions, charger specifications and DC charging fully more than twice per day also can negatively affect charging time.
As with all EVs, certain conditions, such as weather, impact battery performance for both driving and charging. For DC charging, specifically, the bZ4X FWD charges at rates up to 150 kilowatts, while the AWD model charges at a maximum possible rate of 100 kWh. With this performance, customers will be able to charge from low battery light ON to 80% in about one hour, depending on the conditions."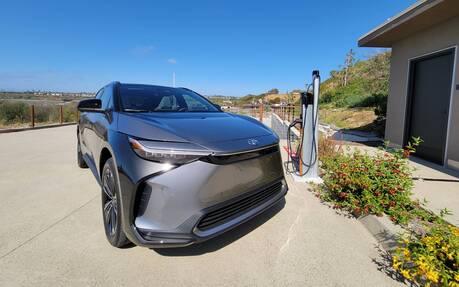 What You Need to Know
So, the vehicle can indeed be recharged at fast charging stations, it's just slower. And charging may not be possible when the mercury drops below -20 degrees Celsius.
Considering that the Hyundai Ioniq 5 can exceed 220 kW on a fast charging station, the 150 kW and 100 kW rates are relatively low for the bZ4X - we mentioned this in our first drive.
We'll just have to test it ourselves next winter to see how this really impacts the ownership experience.