Pre-Owned Jeep Wrangler: What Trim Should You Get?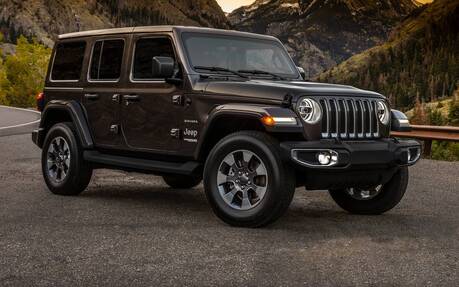 The Jeep Wrangler has been a reference for decades, and although reliability is not its forte, many still choose to tackle the trails with it.
You're in the market for a pre-owned Wrangler? Super! But what version should you go for? There is plenty of choice, but they all depend on how you're going to use it.
Two or Four Doors
First, you must choose between the classic two-door and the one with four doors called Wrangler Unlimited. The first has a shorter wheelbase that is useful in off-road driving, but a little unstable on the highway. The second naturally has more space and comfort, which also makes it more suitable for a family.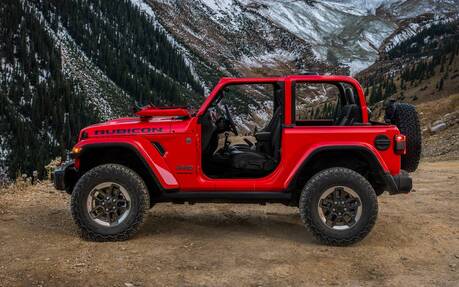 The Engines
Before evaluatin trim levels, you must choose a powertrain. The 3.6-litre Pentastar V6 is the safest option and the only one that can be paired with a manual gearbox. If you like to drive automatic, you can choose, in addition to the Pentastar, the 3.0-litre EcoDiesel V6 (high torque but not very reliable) or the 2.0-litre turbocharged four-cylinder (equipped with the eTorque electric assist), both added for the JL generation (2018 to now).
You can even find some used examples of the new 2021 Wrangler 4xe, a rechargeable hybrid that offers about 30 kilometres of electric autonomy. However, expect to pay a hefty price to get one. Believe it or not, it can exceed $80,000.
Many Many Versions
Nowadays, the Wrangler comes in a wide array of trims to cover everyone's tastes and needs, not to mention the special editions like Willy's, Chief, Winter, Smokey Mountain, Big Bear, Islander, 75e or 80e anniversary … These are mainly about style and rarely have a significant impact on performances.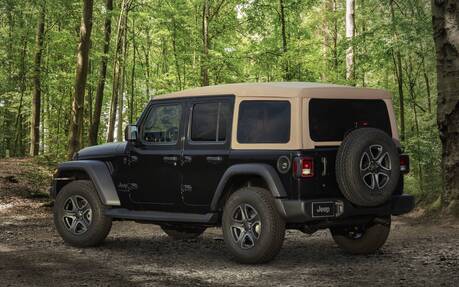 Generally, you'll see Wrangler Sports, Saharas et Rubicons. The first of the three might be a little too basic, so make sure to check the equipment list. The other two feel more complete and have a better four-wheel drive system, especially the Rubicon, the real off-road enthusiasts' choice.
One last important thing: not all Wrangler roofs were created equal. Whether they are power retractable or manually removable, made of rigid material or fabric, you must ensure that there's no water infiltrations or any other kind of damage. Do a road test to see if the noise level bothers you and if the roof operates properly. Otherwise, you could regret it.
Happy shopping!