Jeep Wrangler, Gladiator Recalled to Once Again Fix Exploding Clutch Plates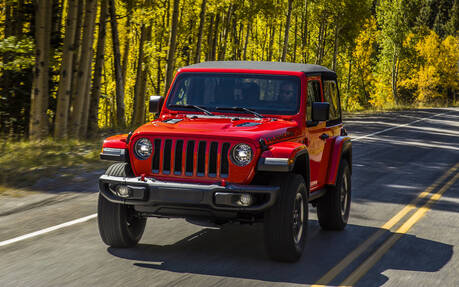 A minority of Jeep Wrangler SUVs and Gladiator pickups are equipped with the six-speed manual transmission, but more than 77,000 of them are now being recalled in North America, including just shy of 7,500 in Canada, due to persisting clutch issues.
More specifically, the affected models include the 2018-2023 Wrangler and 2020-2023 Gladiator powered by the 3.6-litre Pentastar V6.
Under certain conditions, the clutch pressure plate could overheat and break. If this happens, the pressure plate may also crack or break the transmission case, which could cause debris to fall from the vehicle.
According to Transport Canada, debris from an overheated and fractured pressure plate could contact nearby parts and increase the risk of a fire. Furthermore, parts that fall from the vehicle could create a road hazard for others and increase the risk of injury.
The automaker said that it's aware of 26 customer assistance records, 36 warranty claims and six field reports of issues potentially related to this fault around the globe. No accident resulting from an exploding clutch pressure plate has been reported, but one injury may be related to this issue.
Affected owners will be notified starting in mid-April. However, because it appears to be a design issue, a remedy for the problem is still being developed.
A similar recall was announced back in 2021, but even the vehicles that were repaired at the time will need this latest repair.