Acura Unveils Precision Concept in Monterey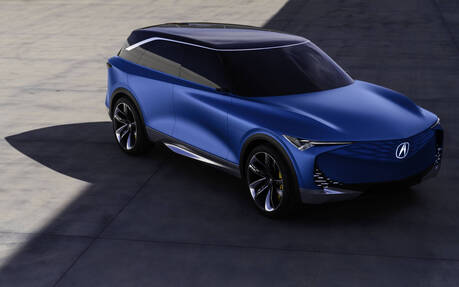 Acura unveiled its Precision electric SUV concept during Monterey Car Week as the brand's vision for the future. Precision Crafted Performance is at the core of everything we do, the Acura Precision EV Concept embodies this commitment as we continue our path towards an electrified future," said James Marchand assistant vice president, Acura Canada.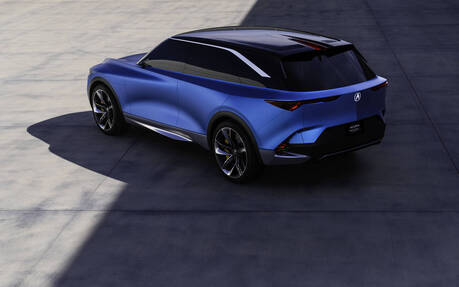 Aesthetically, the prototype is inspired by the unique shape and features of Italian luxury powerboats. The Precision has a wide wheelbase and an expressive silhouette. The bodywork is finished in an apogee blue color with a mast finish, and the "Particle Glitch" lighting can be found on the front and rear fascias, but also as part of the 23-inch wheels.
In addition, the diamond pentagon grille is also illuminated, alongside the "Chicane" daytime running lights. "The Acura Precision EV Concept continues to build on Precision Crafted Performance 'Seamless and Dynamic' exterior design language with a pronounced front fascia to emphasize the next-generation Seamless Illuminated Fascia for an EV," said Andy Foster, exterior chief designer.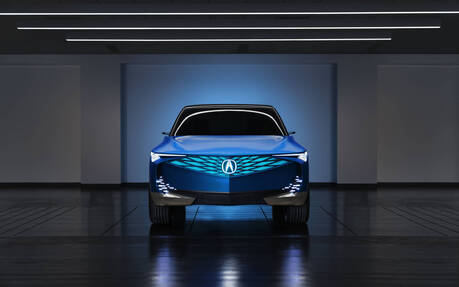 Repurposed Interior Elements
The interior design is performance-oriented as it is directly inspired by Formula 1. This includes a low, stretched-out driving position and an horizontal, formula-like steering wheel. In addition, the interior has been designed using sustainable and environmentally friendly materials like recycled marble-effect plastic trim and biomass leather. In addition, the secondary steering wheel controls were made with recycled aluminum and acrylic.
"As the definition of premium and performance evolves to include the application of sustainable materials, we are looking at new and innovative material technologies to inspire our customers while both reducing our carbon footprint and enabling the Acura brand to reshape the perception of quality," said Gypsy Modina, principal designer: colour, materials and finish.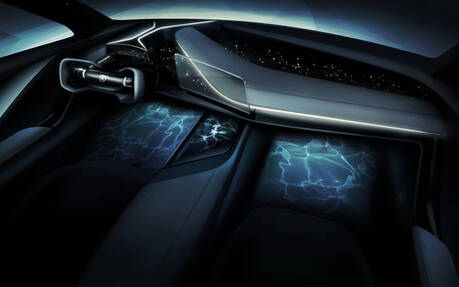 Two driving modes
The Acura Precision concept also features the next generation of HMI, a large, touch-sensitive, transparent curved infotainment screen. When the vehicle is started, the "Particle Glitch" graphics reflect the vehicle's exterior details.
In addition, the driver can choose between two driving modes. The Instinctive mode maximizes driving pleasure by energizing the cabin with race-like digital instruments and red ambient lighting. Conversely, the Spriritual Lounge mode retracts the steering wheel and changes the environment with an animated "underwater" projection to allow the driver to relax and recharge.