Upcoming Volvo EX90 Electric SUV to Be the Safest Volvo Ever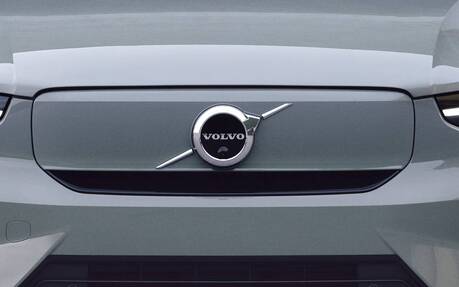 Volvo is preparing to introduce a range-topping electric SUV on November 9. Called EX90, this model will eventually be sold alongside the existing XC90 and serve as the Swedish automaker's new flagship.
Expect the safest Volvo vehicle to ever hit the road, with artificial intelligence and over-the-air updates keeping the various systems fully effective over time. The company wants to eliminate all stress, fatigue and distraction from driving—and consequently any collision that might be caused by them.
Volvo's research indicates that its software and sensors can help reduce accidents that result in serious injury or death by up to 20 percent. The exterior of the EX90 will be equipped with an array of ultrasonic sensors (16), cameras (eight) and radars (five) to monitor the surroundings in real time.
The centrepiece of this invisible safety shield will be a roof-mounted LiDAR that can detect pedestrians up to 250 metres away and something as small and dark as a tire on a black road 120 metres ahead. All this while traveling at highway speeds, day or night.
Other sensors and cameras will be included in the cabin to analyze the driver's attention and detect possible distractions—better than any Volvo can at the moment. Let's say a driver is looking at the road too much. That can be a sign of cognitive distraction, which could mean that the driver is occupied by their thoughts to the point where they no longer register what they are looking at—or that they are under the influence of alcohol or other drugs.
The EX90 will alert the driver, first softly nudging, then sending more explicit visual and auditory signals if needed. And if the unthinkable happens, like falling asleep or feeling ill while driving, the EX90 will safely stop by the side of the road, send a warning to other road users with its hazard lights, and call for help.
More details and previews will be shared in the weeks leading up to the official reveal on November 9. Keep following The Car Guide for coverage of the new Volvo EX90.