Honda Prelude Rumoured to Come Back as Electric Sports Coupe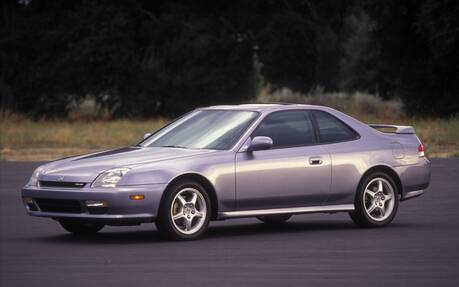 Back in April, we learned that Honda is planning to launch 30 EV models globally by 2030. Two of them will be sports cars including a so-called "specialty" model and a flagship model.
The latter is probably going to be sold under the Acura brand and could be called NSX. Remember, the hybrid supercar is bowing out this year, but executives of the Japanese automaker have hinted at a comeback in fully electric configuration.
As for the other car, a new report from Japan suggests Honda could revive a name from its past once again, following the Integra.
According to Best Car Web, which has a habit of fueling rumours but also a track record of correctly predicting the future, the model will be called Prelude, just like the storied, Accord-based coupe that was axed in 2001.
Don't hold your breath or get too excited, though, because, we're still several years away from a debut. Right now, Honda is focusing on the launch of its first-ever electric SUV, the Prologue, in 2024. It will ride on GM's Ultium platform and share a number of components through a partnership with the Detroit-based juggernaut.
In 2026, Honda will begin production and sales of unique models based on its new e:Architecture. A year later, the company will once again team up with GM to produce and sell a new series of affordable EVs.
Best Car Web claims the electric sports coupe possibly called Prelude is due by 2028. We'll likely see a concept first, but little else is known at this stage. A lot of things can change between now and then anyway.
Do you think bringing back a famous nameplate such as the Prelude would help Honda sell more EVs? Granted, we're not talking about a mainstream product, here, but as far as names go, Honda needs to come up with more exciting proposals than Prologue.