Honda to Show Electric Sports Car in Tokyo in Late October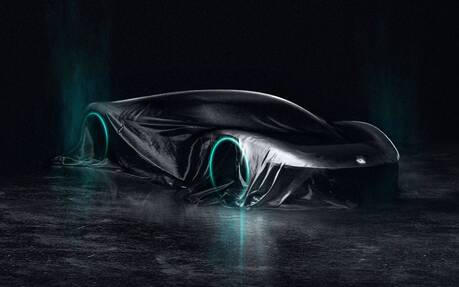 Remember the pair of future electric sports cars promised by Honda in April of last year? They're part of 30 new EV models the automaker plans to launch globally by the end of the decade, and they certainly intrigue a lot of enthusiasts.
We'll get our first look at one of them at the 2023 Japan Mobility Show (formerly known as Tokyo Motor Show) from October 25 to November 5, alongside a variety of urban mobility solutions at the "Honda Dream Loop" booth.
Described as a Specialty Sports Concept, the car will "enable the driver to experience the pure joy of driving and transcend the constraints of time, even in the era of electrification for carbon neutrality and the popularization of automated driving technology," Honda said in a statement.
No further details have been provided, which still leaves plenty of room for speculation. We don't even know if it will be a Honda or Acura product. A report from Japan late last year suggested Honda was planning to bring back the Prelude as an electric coupe. Meanwhile, Acura has hinted at an electric successor to the NSX hybrid supercar.
From a technical standpoint, the vehicle is expected to ride on Honda's next-generation EV platform called "e:Architecture", similar to many other models due in the second half of this decade. Canada and the U.S. will be prioritized before the rest of the world.
As for Honda's first EV in North America, the 2024 Prologue crossover, this model and an Acura variant (the recently unveiled ZDX) have been jointly developed with General Motors and will be sold from 2024.
The Car Guide is attending a static presentation of the Prologue today and we'll have lots of information to share in the coming days, so watch this space.
Watch : 2023 Honda Civic Type R Needs No Electrification