Honda Plans 30 New EVs by 2030 Including Two Sports Cars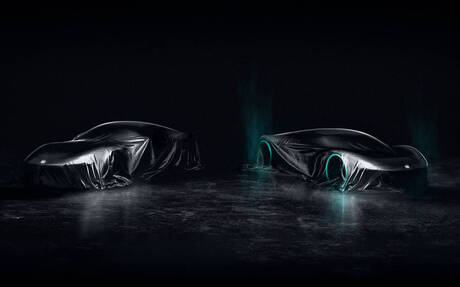 In a global presentation that took place online Monday night, Honda announced it will invest roughly $50 billion CAD over ten years in electrification and software as it moves to completely get rid of combustion engines by 2040.
The Japanese automaker is planning to launch 30 EV models globally by 2030, with a comprehensive lineup from commercial-use mini-EVs to full luxury models. Interestingly, two of them will be sports cars including a so-called "specialty" model and a flagship model, the latter probably to be sold under the Acura brand.
"The joy of driving will be passed on to our models even in the era of electrification," Honda president and CEO Toshihiro Mibe promised.
All these new EVs will represent an annual production of more than 2 million units by 2030. Honda is planning to build two dedicated EV plants in China and have a dedicated EV production line in North America, too.
The first battery-powered Honda to hit North America will be the Prologue SUV. This model and an Acura variant will be jointly developed with General Motors and sold from 2024, after which the two partners will team up again for a new series of affordable EVs (mostly compact crossovers) set to launch from 2027.
Meanwhile, Honda still has plans to launch next-generation EVs based on its own platform called "e:Architecture" beginning in the second half of this decade. Canada and the U.S. will be prioritized before the rest of the world.
One last thing: Honda will build a demonstration line for the production of all-solid-state batteries and further accelerate the research with a goal to start demonstration production in the spring of 2024. These advanced batteries with extra range will come to market at some point before 2030.