Honda Once Again Questions EV Demand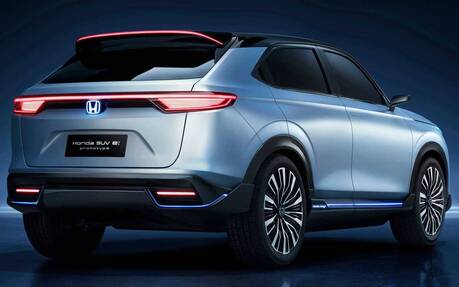 Except for the short-lived Clarity Electric (not sold in Canada), Honda is extremely slow to jump on the EV bandwagon. For the record, the Japanese automaker's goal is to make battery-electric and fuel cell electric vehicles represent 100 percent of its North American sales by 2040, progressing from sales of 40 percent by 2030 and 80 percent by 2035.
After the two electric SUVs jointly developed with General Motors and slated to arrive in late 2023 or 2024 (a Honda SUV called Prologue and another one representing the Acura brand), Honda will launch a new generation of EVs based on its own platform, called "e:Architecture," beginning in the second half of this decade.
But for now, the company still has a hard time believing that EV demand is strong. In an interview with Bloomberg, Honda's executive vice president in the U.S., Dave Gardner (who previously held a similar title in Canada), called it "a little out of whack."
He said the increase in EV models is driven by tighter emissions and fuel economy standards, as well as mounting pressure from governments and environmental groups, not because most people actually want them.
Gardner was echoing Honda Canada CEO Jean Marc Leclerc, who made similar comments at the start of the pandemic.
According to Deloitte Consulting's "2022 Global Automotive Consumer Study," just 5 percent of consumers in the U.S. would like their next vehicle to be fully electric.
In Canada, on the other hand, a 2021 survey by KPMG revealed that 68 percent of people who plan on buying a new vehicle in the next five years are likely to choose an EV or hybrid.
Not only is Honda not in a rush to launch full EVs, but the company made it known that its future models will initially be sold in just a small number of U.S. states and Canadian provinces.
Honda, like many foreign automakers and at least two dozen countries including Canada, is also opposing U.S. President Joe Biden's plan to offer large EV credits to vehicles assembled in local factories by unionized workers.