New Study Says PHEVs Are Much Dirtier Than Advertised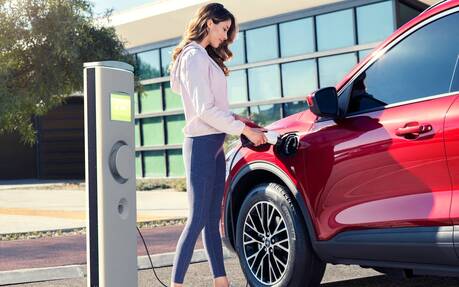 Spurred by recent investigations into the real-world performance of plug-in hybrid vehicles (PHEV) in Europe and China, a new study by the International Council on Clean Transportation (ICCT) suggests these vehicles fail to live up to their potential.
The main reason? Drivers don't plug them nearly as often as they should.
Based on self-reported fuel economy figures from the website Fuelly.com and data for engine-off distances traveled collected by the California Bureau of Automotive Repair, the ICCT found that real-world zero-emission trips may be 26-56 percent shorter than what official EV range estimates say.
Consequently, these vehicles burn 42-67 percent more fuel, on average, than is advertised in their EPA ratings in the U.S. It's reasonable to assume the numbers would be similar in Canada.
"There is a risk that PHEVs will be used by manufacturers for compliance with future regulations, although they do not reduce emissions in real-world operation," the ICCT study claims, while insisting that more data collection could provide greater precision and clarity.
Compared to regular hybrids, PHEVs must be systematically plugged in when not in use in order to maximize zero-emission operation. But unlike fully electric vehicles, many PHEV drivers don't develop the habit because they know they can always count on the combustion engine whenever the battery runs empty.
So why buy a PHEV in the first place, especially considering the higher prices? Good question. Government incentives certainly play a part as they sometimes bring PHEVs pretty close to the price of their regular hybrid counterparts.
The ICCT offers a few solutions, such as setting minimum electric range requirements for PHEVs to qualify for those rebates or adjusting the rebates based on real-world usage through on-board diagnostic reporting requirements. Meanwhile, automakers could incentivize regular charging by assisting with home charger installation and by actively reporting cost of driving to users, the report notes.