Toyota Details Next-Gen EVs With Up to 1,500 Km of Range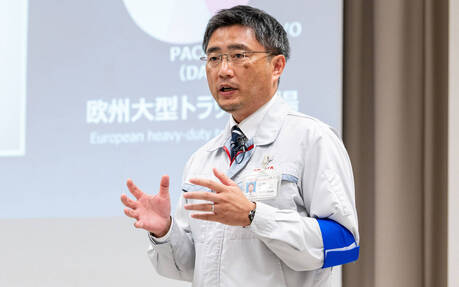 Toyota recently held a technical briefing session in Japan under the theme "Let's Change the Future of Cars" and announced a variety of new technologies to be launched by the end of the decade.
After taking its sweet time developing battery electric vehicles, the Japanese automaker now aims to become a global battery leader.
First, next-generation Toyota and Lexus BEVs will arrive in 2026 with advanced lithium-ion batteries offering a range of about 1,000 km (note: all range estimates in this article are based on the global WLTP test cycle, which is more optimistic than ours). Their cost should be reduced by 20 percent from the current bZ4X, while 10-80 percent charging times will drop to 20 minutes or less.
Sometime in 2026-2027, bipolar lithium iron phosphate batteries designed for cheaper BEV models will reduce costs by 40 percent compared to the previous iteration. They'll still enable 20 percent longer range than the bZ4X, Toyota claims.
In 2027-2028, high-performance lithium-ion batteries will find their way into select vehicles and provide a 10 percent range improvement over the next-gen lithium-ion packs.
At around the same time, Toyota will roll out its first solid-state batteries—about half a decade later than initially planned. These will make it possible to drive up to 1,200 km on a full charge and go from 10-80 percent in 10 minutes or less, which is almost as quick as a trip to the gas station with an ICE-powered vehicle.
But that's not all. Solid-state batteries with a "higher-level specification" should be ready after 2028 and enable a range of up to 1,500 km, incredibly.
In addition to batteries, Toyota will focus on aerodynamic improvements using rocket hypersonic technologies. The goal is to achieve drag coefficients lower than 0.20, which is unheard of among production vehicles. Moreover, a smaller rear eAxle will be incorporated to boost range while increasing cargo space at the same time.
In the shorter term, an updated version of the current e-TNGA platform as well as a brand new architecture will help Toyota launch 10 new BEV models within three years. One of them will be a three-row SUV set to take on the likes of the Kia EV9.