Subaru's Three-Row Electric SUV to be Built by Toyota in 2025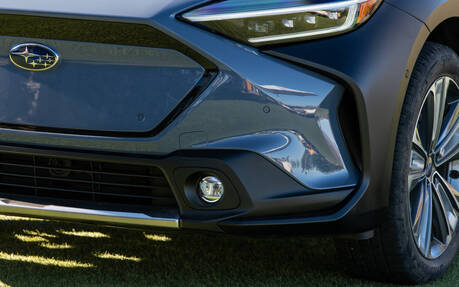 Last May, new Subaru CEO Atsushi Osaki announced the launch of four new electric vehicles by the end of 2026. All of them should be sold in North America, which is great. We suspect these will be crossovers, including possibly an Outback-style model.
Now, via Automotive News, which talked to people with knowledge of Subaru's plans, it appears that a three-row family hauler similar to the Ascent will be manufactured in Kentucky somewhere late in 2025—not by Subaru but rather by Toyota.
No official announcement has been made yet, just to be clear.
Toyota will build its own three-row electric SUV over there—the one we wrote about in early April and which could be called bZ5X. The two will form a direct response to the Kia EV9 as well as the future Ford Explorer EV and Hyundai IONIQ 7 by using batteries sourced from a new plant in North Carolina (also to open in 2025).
Japanese newspaper Nikkei reported back in the spring that the Georgetown, Kentucky plant will be retooled—requiring an investment of more than $600 million CAD—with a production target of 120,000 BEVs annually.
Subaru's three-row electric SUV, the name of which has yet to be determined, will slot above the existing Solterra. The latter is currently not eligible to the full federal tax credit in the U.S. since it's built in Japan and not on American soil. However, the new model will be.
The Solterra and Toyota bZ4X were developed side-by-side but after a number of competitors, and their technology is far from impressive, let's just say that. Hopefully their larger siblings will make a stronger case both in terms of range and charging speeds.
Watch: 2024 Subaru Impreza RS First Drive Review