Volvo Unveils High-Performance Drive-E Engine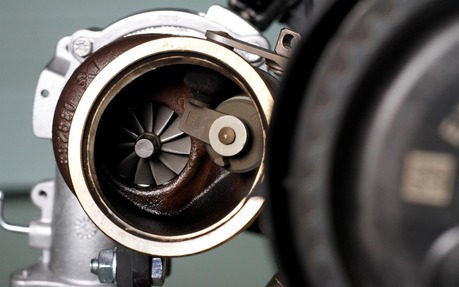 Volvo recently decided to concentrate on making one specific type of engine: the four-cylinder. To make sure they could remain competitive with manufacturers who offer turbocharged six-cylinder and even V8 powerplants, they had to develop a slew of new technologies allowing them to offer as much power as the Germans.
Their latest creation is a high-power version of their E-drive engine. It may only be a 2L mill, but it pumps out an amazing 450 horsepower. To get this kind of power, they had to use 3 turbochargers.
The first two are mounted in parallel to the intake, but the third is not actually mechanically connected to the engine: instead, it is powered by electricity, and it is used to send compressed air to both turbos to help them spool up more quickly. Once the engine has started to rev higher, the exhaust is sufficient to power the turbos on its own.
This might be quite technical, but the advantages are there: the engine features a more linear power band, better fuel economy in normal driving, and throttle response comparable to a normally aspirated engine.
For now, Volvo is not saying what this four-cylinder may end up in, but it would seem that they intend on putting it in a high-performance model.