Ferrari P80/C: A Very Unique Supercar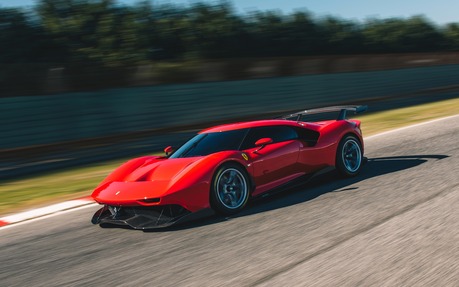 As if Ferrari's cars weren't exclusive enough, the Maranello-based carmaker built yet another very special unit for one of its customers.
At Ferrari, there are all sorts of cars, some manufactured in larger quantities, like the F8 Tributo or the GT4Lusso. Others are a little more limited, such as the LaFerrari and the Enzo.
Then, there are the one-off specials. Yes, if your pockets are deep enough and you know the right people, Ferrari's engineers and designers will build you a fully personalized machine. This is one of them, and it's called the P80/C.
Anonymous Buyer
As it is often the case for these niche products, the buyer of the P80/C chose to remain anonymous, but Ferrari states it was a grand Ferrari connoisseur and collector, elements that are typically required if you want to be on Ferrari's A-list.
Ferrari says its mystery customer wanted a high-performance machine inspired from vintage race cars wearing the prancing horse, such as the 330 P3/P4 from the 60s and 70s.
Built exclusively for the track, this unique Ferrari doesn't have, or need, headlights, blinkers or an infotainment system. Underneath its super aerodynamic body lies the same platform that underpins the 488 GT3 race car. Nothing has yet been said about its drivetrain, but it would be totally alright to assume it too would be powered by the same 3.9-litre, twin-turbo V8 found underneath the hood of the F8 Tributo.
We're a bit disappointed to not find an electrified drivetrain underneath the hood of the P80/C, contrary to what Ferrari promised earlier this year. Being a one-off special might explain why.
Since you, or us, may never get to see this car in the flesh, let's feast on the magnificent pictures Ferrari has supplied us instead. This car is absolutely mind-boggling, isn't it?