Next-gen Chevrolet Corvette Z06 Could Deliver 800 Hp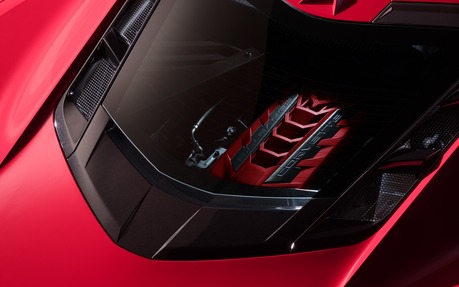 The Chevrolet Corvette is back in the news after one media outlet suggested that the eighth-generation Z06 will launch in late 2021 as a 2022 model with 800 horsepower and 700 pound-feet of torque, maybe more.
According to Automobile, Chevrolet will use an evolution of the twin-turbocharged 4.2-litre "Blackwing" V8 that powers the most potent Cadillac cars, though it will probably bear a different name (LT7?) to avoid any conflict with GM's luxury brand.
Displacement is also expected to increase to 5.5 litres, as we mentioned in a previous story that immediately followed the launch of the 2020 Corvette last month.
If true, that means the next Corvette Z06 will generate 150 horsepower and 50 pound-feet of torque more than the current front-engine Z06, which is rated at 650 horsepower and 650 pound-feet thanks to a supercharged 6.2-litre LT4 V8. It would also be a massive step up from the base Stingray, whose naturally aspirated 6.2-litre LT2 V8 produces up to 495 horsepower and 470 pound-feet of torque.
Considering the latter accelerates from 0-96 km/h in less than three seconds, can you imagine how fast the new Z06 will be?
Automobile even claims that Chevrolet could add two gears to the new eight-speed dual-clutch transmission. What about the return of a manual gearbox? Don't hold your breath.
By the way, the most powerful Corvette right now is the 2019 Corvette ZR1, which uses a 6.2-litre LT5 engine to crank out 755 ponies and 715 pound-feet. The same website predicts the next-generation ZR1 will come a year or two after the Z06, "potentially packing a hybrid drivetrain, all-wheel drive, and more than 1,000 horsepower."
Welcome to the new reality of high-performance cars!