Hello, Beautiful: Second-gen 2021 Toyota Mirai Concept is Unveiled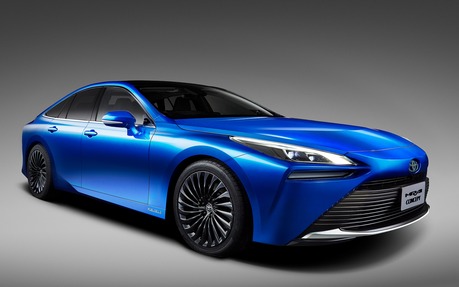 Four years after the original hit the North American market, Toyota is introducing the second-generation 2021 Mirai fuel cell sedan in the form of a concept with much sleeker looks, cutting-edge technology and increased efficiency.
The production model will go on sale in late 2020.
The first thing that will catch everyone's attention, obviously, is the new, dramatically styled exterior. While the outgoing Mirai was arguably the opposite of eye candy, the new one impresses with smooth lines and a coupe-like profile.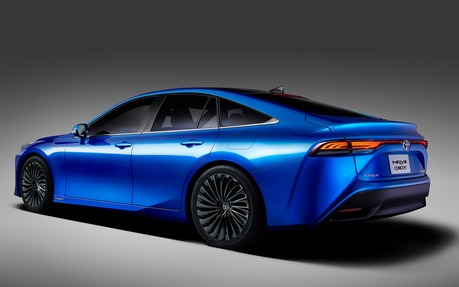 It also switches from a front-wheel drive platform to a rear-wheel drive platform, allowing for a highly rigid body that is longer, wider and lower. Twenty-inch alloy wheels are available and the blue paint you see here has never been featured on a Toyota before. The overall design is more aerodynamic, as well.
Inside, the layout is cleaner and more modern, while the extra space allows for five-passenger seating. In front of the driver is a standard eight-inch digital combination meter and available digital rear-view mirror that displays images from a rear camera. The centre stack incorporates a new 12.3-inch high-resolution TFT touchscreen with navigation and a 14-speaker JBL sound system.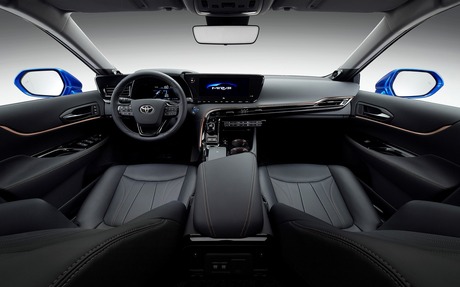 Performance of the Mirai's fuel cell system has been improved and the hydrogen tanks are larger, which will translate into a 30-percent increase in range, the company claims. For the record, the current model offers approximately 500 kilometres. Toyota also promises a more powerful, engaging and even quieter driving experience.
"We have pursued making a car that customers feel like driving all the time, a car that has emotional and attractive design appeal, as well as dynamic and responsive driving performance that can bring a smile to the faces of drivers," said Yoshikazu Tanaka, Chief Engineer of the Mirai. "I want customers to say, 'I chose the Mirai not because it's an FCEV, but because I really wanted this car, and it just happened to be an FCEV.'"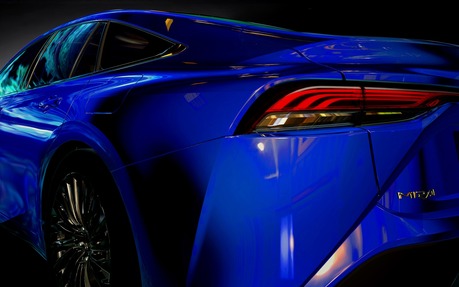 The great thing about the Mirai, like all fuel cell vehicles, is that it never needs to be plugged in to recharge. A fill-up takes just about five minutes. Finding a refueling station is quite another story, however. And the Mirai is still sold exclusively through fleets.
The next-generation 2021 Mirai is part of Toyota's plan to popularize electric vehicles in the future.