Five Things to Know About the 2021 Toyota RAV4 Prime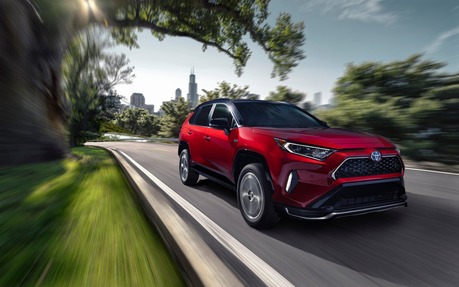 At the 2019 Los Angeles Auto Show, Toyota introduced a new plug-in hybrid vehicle that should post record sales if the company manages to build enough units.
Here are five things you need to know about the 2021 Toyota RAV4 Prime…
Generous EV Range
Equipped with a bigger battery than the RAV4 Hybrid, the new RAV4 Prime offers up to 60 kilometres of range in EV mode. This is far better than the Mitsubishi Outlander PHEV (35 km) and the upcoming Ford Escape PHEV (48 km).
For most drivers, 60 km is enough for their daily commutes, meaning they will spend a lot of time burning electrons rather than gasoline.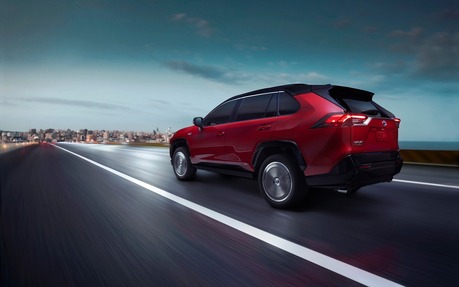 More Power and Performance
The RAV4 Prime is the most powerful RAV4 ever offered by Toyota. While the old V6 models delivered 269 horsepower, this one pushes up to 302 horsepower.
According to Toyota, 0-100 km/h acceleration requires six seconds, which is just as quick as a Volkswagen Golf GTI. The only quicker Toyota is the GR Supra!
No Compromise on Space
Designers were able to fit the larger battery under the floor, so passenger room is not affected. Neither is cargo room, mind you. The trunk can still hold up to 1,065 litres of cargo, making it one of the most spacious in the segment.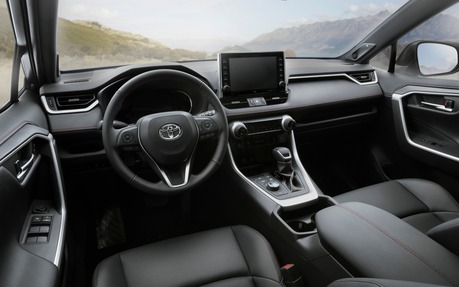 Extended Warranty
As previously reported, Toyota will extend its hybrid battery warranty from 8 years/160,000 km to 10 years/240,000 km. This extension is valid for all model year 2020 Toyota hybrid vehicles including the Prius, Prius Prime, Corolla Hybrid, Camry Hybrid, RAV4 Hybrid and Highlander Hybrid. Naturally, the RAV4 Prime will enjoy the same coverage.
On-sale Date
If you like the new 2021 Toyota RAV4 Prime, don't rush to the nearest Toyota dealer just yet. The model will go on sale next summer. Pricing will be announced closer to launch.