Lamborghini Huracán EVO Spyder Now Available With RWD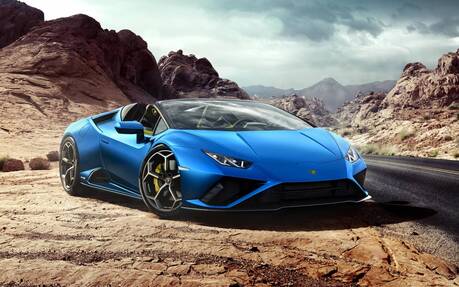 Lamborghini has just unveiled the latest addition to its supercar lineup: the Huracán EVO RWD Spyder. It's the rear-wheel-drive version of the high-performance convertible we already knew.
The engine is the same, namely a naturally aspirated 5.2-litre V10. A bit less powerful than in AWD application, it still delivers 602 horsepower and 413 pound-feet of torque, allowing 0-100 km/h sprints in 3.5 seconds and a top speed of 324 km/h. The engine is mated to a seven-speed dual-clutch transmission.
Lamborghini says the extremely lightweight soft top preserves the Huracán's distinctive profile while contributing to its remarkable aerodynamics. Also, it barely adds weight to the car, which tips the scales at 1,509 kilograms and boasts a 40/60 front-rear distribution.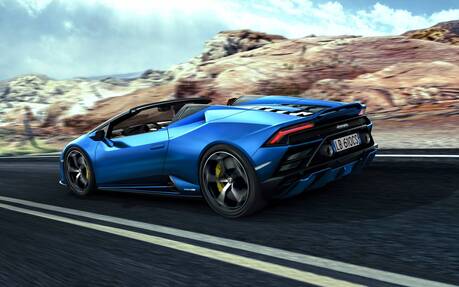 The roof stows within 17 seconds even while driving up to a speed of 50 km/h. Whether up or down, the driver can also electronically open the rear window, which functions as a windshield when up and highlights the V10 engine's unique sound when down.
The advanced traction control system has been specially tuned to ensure maximum performance in all conditions, especially in corners. A button on the steering wheel puts the driver in control with STRADA (road), SPORT and CORSE (race) modes. Meanwhile, the double-wishbone suspension is connected to 19-inch wheels (optionally 20-inch wheels) wrapped in custom Pirelli P Zero tires.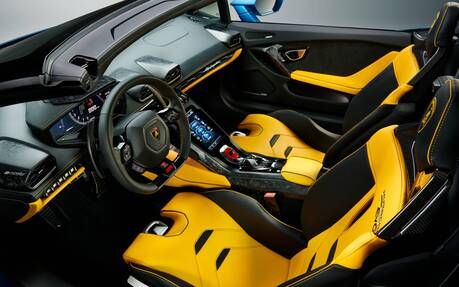 As for styling, a new front splitter, larger front air intakes with vertical fins and a new rear diffuser separate this model from its AWD counterpart.
Pricing and availability for the Lamborghini Huracán EVO RWD Spyder in Canada will be revealed later. In the U.S., the car starts at $229,428.