Acura RLX is Officially Leaving North America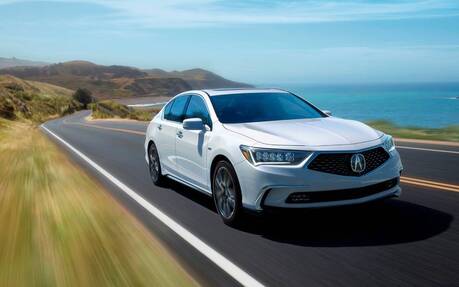 One of the worst-selling cars in Canada is about to depart. The Acura RLX will be dropped from the brand's lineup in Canada and the U.S. after the 2020 model year. It will continue to be sold as the Honda Legend in other markets such as Japan.
The company informed its North American dealers this week and Automotive News first broke the news.
Acura's hybrid luxury sedan has been a major failure, selling just 64 units in all of 2018 (the same year it received some cosmetic upgrades) and 55 in 2019.
Why is it so unpopular? The general lack of interest in sedans alone can't explain it. Truth be told, buyers of mid-size and full-size luxury sedans continue to prefer European models with more prestige than the Acura RLX. The interior is clearly not the most attractive, either, and the infotainment system is frustrating. Oh, and it's one of the fastest-depreciating vehicles in the industry.
On the other hand, the RLX is a quality product that's solidly built, reliable and pleasant to drive. Performance and efficiency are impressive, too, thanks to a 3.5-litre V6 combined with three electric motors that deliver a total of 377 horsepower in an AWD setup along with an average fuel consumption of just 8.4 L/100 km.
Acura says it wants to focus on its core models going forward including the RDX and MDX, the latter due for a redesign in the near future. Let's not forget the TLX sedan, which will spawn a new generation (based on the superb concept from last summer) later this year as a 2021 model. It's expected to be much more stylish and sportier, particularly with the addition of a Type S version.
Sooner rather than later, Acura will also have to introduce a small luxury SUV slotting below the RDX to take on the likes of the Audi Q3, Lexus UX, Volvo XC40, Cadillac XT4 and BMW X1/X2. Consumers are obsessed with this type of vehicle and it will likely remain that way for quite a while.