COVID-19 Drops Canadian Car Sales by 45 Percent in Second Quarter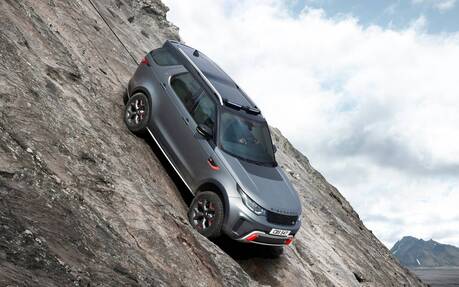 Due to a disastrous month of April and a painfully slow recovery following the reopening of dealerships, the Canadian auto industry saw new vehicle sales plunge 44.7 percent during the second quarter of 2020 compared to the same period a year ago.  
This comes after a 20-percent drop in the first three months of the year, when the COVID-19 pandemic first hit the country.
Overall, 309,012 new vehicles were sold from April through June based on the numbers compiled by the Automotive News Data Center. Bear in mind this is an estimate as Mercedes-Benz Canada has not yet reported its Q2 sales.
The most severely hit automakers are Jaguar Land Rover (67.5 percent), Mitsubishi (58 percent), Nissan (57.3 percent) and Toyota (48.1 percent).
Among Detroit's Big Three, General Motors (35.5 percent) fared the best, while Ford (44.8 percent) and FCA (46.8 percent) are right near the industry average. The Chrysler brand had the biggest loss of all at 76.7 percent.
Kia, which has particularly stood out with online sales during the crisis, came out of the second quarter with a drop of just 30.6 percent. The brands that suffered the smallest impact were Cadillac (9.6 percent) and Buick (18.7 percent).
The results for the third quarter should be brighter, especially since many car companies still have enticing offers and deals available. On the other hand, a lot of uncertainty remains in the economy and the risk of a second wave of COVID-19—which could lead to more lockdowns—is all too real.
Keep following The Car Guide to see a top 10 list of the best-selling cars and SUVs in Canada during the first half of 2020.