Next-gen Mazda CX-5 Could be Genuine Luxury SUV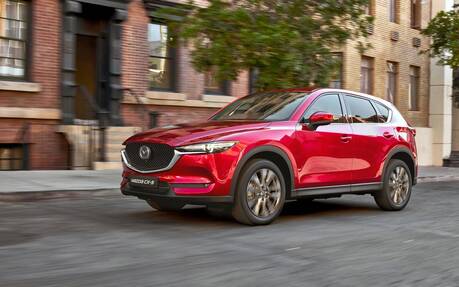 Those who keep track of how Mazda products are evolving know that the brand is trying to move upscale and rise above its traditional competitors in terms of luxury and refinement. Prices are up as a result, but the door is open for a new type of customer to become Mazda owners.
According to Japanese magazine Best Car, which received information from company insiders, the next-generation Mazda CX-5 will continue to climb the ladder and transform into a genuine luxury vehicle.
Instead of going head-to-head with the likes of the Toyota RAV4 and Honda CR-V, Mazda's compact SUV would take on more prestigious competitors such as the BMW X3 and Mercedes-Benz GLC.
This would mean a roomier and even more comfortable interior featuring all the latest in safety, connectivity and infotainment. Best Car reports that the CX-5 will go one step further by offering a coupe-style variant like the Germans do—possibly called CX-50 based on various rumours—along with a brand new chassis and powertrain combo.
We already have an idea of what these two pieces could be. Mazda is currently working on a new RWD architecture for larger vehicles, though AWD will also be offered. The next Mazda6 is supposed to be the first application (will it still be sold in North America?), but the CX-5 is expected to follow suit.
Blessed with a longer wheelbase, the SUV would also feature a new inline six-cylinder engine, which Mazda recently showed to company shareholders. Skyactiv-X technology will be part of the equation, and a 48V mild hybrid system will be available.
Now, this all sounds very good, but when is the new Mazda CX-5 coming exactly? The current generation was introduced for 2017 and Mazda has made continuous improvements over the years. The previous one lasted four years only, but this time, it appears we'll have to wait until 2023 or 2024.
Do you think the CX-5 can become a real alternative to established luxury SUVs? Will you be willing to spend substantially more money to buy one?