New Mazda SUV to Feature a Toyota Hybrid System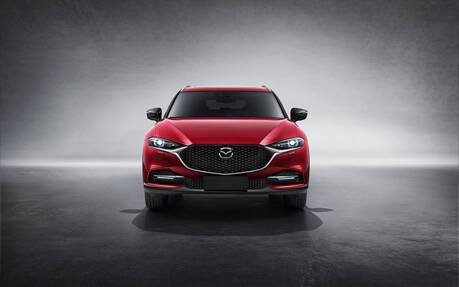 As you may know, Mazda and Toyota plan to build up to 300,000 vehicles annually at a new joint venture assembly plant in Huntsville, Alabama beginning in 2021.
In a recent presentation to discuss its latest financial results and upcoming projects, Mazda confirmed that the new SUV that will roll off the assembly line will use a hybrid system borrowed from Toyota.
Unfortunately, we don't have much more details at this point. Will the hybrid system join a conventional engine, as is the case with the Toyota Highlander and RAV4, or will it be the lone powertrain option, like the new Toyota Venza?
Based on the information we have, this new Mazda SUV will not be some kind of variant of the CX-5 or CX-9. Rather, it will be a standalone model slotting between the two and potentially reviving the CX-7 name.
The new Mazda SUV as well as "next-gen stores" will help the company achieve its goal of increasing brand value in North America through "investments in unique products and technologies."
In the same presentation, Mazda also unveiled its future inline six-cylinder SKYACTIV engine that will be mounted longitudinally in a new "Large Architecture" with both RWD and AWD applications. Some variants are planned with a 48-volt mild hybrid system, while others would get the plug-in hybrid treatment.
Smaller vehicles, like the upcoming Mazda MX-30 pictured below, will benefit from "multiple electrification technologies using rotary engine technology."